AUCKLAND, Wednesday: Creative tech studio Method has bolstered its team with four recent hires – Dom Henshall, Nick Piper, Hannah Rogers, and Sophie Douglas.
Method founding partner/MD Sam Ramlu said: "This is a really exciting time. While 2020 has had its challenges for everyone, we have seen it open up some fantastic opportunities that these talented new team members are already helping us make the most of."
Henshall has joined (from Rush) as customer director, with a focus on nurturing client relationships.
Nick Piper joins as business director, with responsibility for building Method's client base and seeking out new business opportunities. He's ex-Journey and has extensive experience in the UK, Africa, Middle East and (more recently) in NZ.
Hannah Rogers' role is interactive producer Hannah Rogers. She's ex BNZ.
---
"These guys add to our unified team, passionate about delivering content that's engaging, immersive, and incorporates play."
---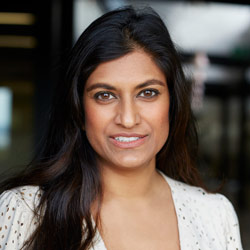 Rounding out the new hires is Sophie Douglas, a recent graduate who joins Method's creative team as a junior designer.
"In her short time with the studio, Sophie is proving to be a real asset through her passion of finding new ways to provide value through UX and design, Ramlu said.
"We're a collaborative team that values joy and excellence" she says, "These guys add to our strength as a unified team, passionate about delivering what we do best: content that's engaging, immersive, connects with audiences and incorporates play."
About Method
Method is a Grey Lynn-based, globally active creative tech studio focussed on creating and delivering awe-inspiring experiences to bring stories and brands to life. Their focus is on helping people connect and engage with tech, to enable Method to tell these stories and create ever-lasting connections.
---