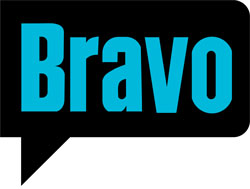 MediaWorks and NBCUniversal International Networks have commissioned a new NZ production to help launch a joint venture which in July will transform channel FOUR into entertainment-lifestyle brand Bravo.
"Bravo New Zealand will become the premier destination for premium unscripted programming, focused on the brand's unique passion points of glam, design, food and pop culture," says MediaWorks group ceo Mark Weldon.
As part of the announcement, MediaWorks announced it has commissioned The Real Housewives of Auckland, the local version of the global hit franchise.
For the past five months, NBCUniversal International Studios' production company Matchbox Pictures – responsible for creating The Real Housewives of Melbourne – has been searching for New Zealand's own group of privileged ladies keen to showcase their fabulous lives to the world.
Many popular international franchises will call Bravo home, including: Million Dollar Listing (New York & Los Angeles), Top Chef (Duels, Masters, Just Desserts & All Stars) and The Real Housewives.
In addition, popular series Vanderpump Rules, Flipping Out, Southern Charm, Shahs of Sunset and Made in Chelsea will form part of the programming line-up. New series premieres in 2016 include Tour Group, Below Deck: Mediterranean, Après Ski, The Real Housewives of Potomac and The Real Housewives of Dallas.
This series will premiere in August 2016, exclusive to Bravo.
Bravo New Zealand will be headquartered at MediaWorks' Mount Eden offices.
"The Bravo brand has been one of NBCU's breakout successes of the last decade," Weldon said. "It has a coveted advertiser audience with highly talk-able, engaging content that plays well on TV, and has substantial catch-up viewing audiences playing well into the binge-watching trends of our time.
"The fact that this is the first free-to-air partnership globally, and the first new free-to-air channel that NBCU has launched outside the US, makes this an especially ground-breaking relationship."
NBCUniversal networks president Belinda Menendez said: "Asia-Pacific is an important growth region for NBCUniversal International and we are extremely pleased to have the opportunity to invest further in New Zealand.
"Having enjoyed a long-standing strong relationship with MediaWorks we are excited to expand our relationship in order to bring Bravo – a premier free-to-air entertainment-lifestyle channel – to the market."
---