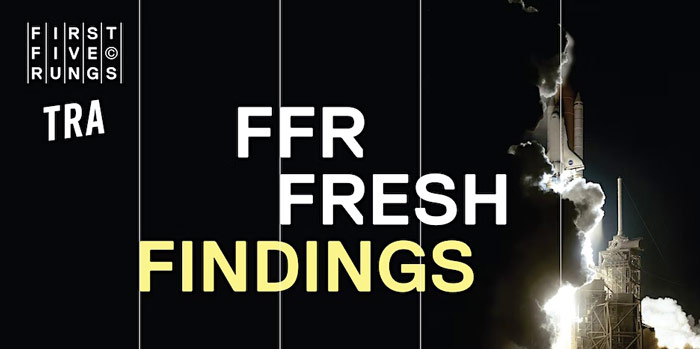 AUCKLAND, Monday: Comms Council industry young leaders group First Five Rungs has revealed industry research offering insights into the wants and needs of junior staff in the industry.
The committee, with the support of insight agency TRA, conducted qualitative and quantitative research with a representative mix of regions, agencies, departments and experience level.
Participants had a range of experience in their first five years, in a variety of workplace environments including network and independent agencies.
Results included a desire for transparency and discussion around pay and progression, clarity around WFH policies and a need for consistent and considerate communication between managers and their junior team members.
Comms Council chief executive officer Simon Lendrum said: "As we begin to welcome a whole new generation of communicators, understanding what support they need will play an important role in future proofing the industry."
Auckland chair of the First Five Rungs, Zoë MacDonald-Mair of Quantum Jump, is anticipating that the industry will use the research as a way of guiding future decision making, to ensure talented juniors have long and fulfilling careers within the communications industry.
"So much has changed since our last round of research in 2018 that we wanted to provide an accurate snapshot of what juniors want and need in a post-pandemic world. This will help agencies really hone in on the things that make this industry great while improving other areas that may have been impacted by lockdown," she said.
---
"The research offers helpful insights for agencies of all sizes to attract – but more importantly, retain the talented professionals entering the industry."
---
Key industry takeaways
To ensure the best support for newcomers navigating the early stages of their careers, agencies should offer thorough inductions and onboarding with clear information on industry roles, structure and process, the research revealed.
Newcomers also have a strong desire for transparency around pay and progression which prompts agencies to be prepared for these conversations.
One of many shifts in agency life brought on by the pandemic was the rise in working from home (WFH). While WFH brought a number of positives, it also had its downsides for culture too.
The research highlights a need for structure in WFH policies, encouraging agencies to pulse check internally to determine the right balance for them and focus on wider agency socialising to ensure the magic of agency life is not lost.
Finally, while lockdowns improved managers' communication with junior staff, it appears these good habits have since waned following the return to the office. The First Five Rungs are encouraging managers to prioritise and maintain consistent and considerate lines of communication with their junior team members with regular catch ups to check in on workload and wellbeing.
For a deeper dive into the research findings, First Five Rungs are inviting C-suite and middle management industry members from Comms Council agencies to attend a zoom and in person presentation in early December.
About the First Five Rungs committee
The Comms Council has identified an essential need for the industry – to connect with and support new talent in order to futureproof the industry. The First Five Rungs is their project arm, under which the YLG members have committed their personal time, resource and support of one another to create initiatives to demonstrate how valued newbies are in the advertising industry.
Project team
First Five Rungs Auckland
Amy Willemse, Strategist, Special Group
Chelsea Bostock, Senior Business Manager, DDB Aotearoa (Deputy Chairperson)
Zoë MacDonald-Mair, Senior Account Manager, Quantum Jump (Chairperson)
First Five Rungs in the Capital
Aroha Gell, Associate Strategist, VMLY&R
Xavier Glass, Senior Account Manager, VMLY&R (Chairperson in the Capital)
TRA
Lloyd Thomason, Communication and Brand Strategist
Find out more at theresearchagency.com
---