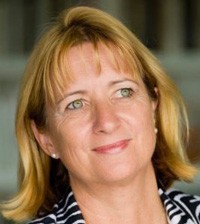 Throughout 2014, CAANZ industry development manager Marlen Smith, with support from her "armed band" of industry experts – Y&R's Nicky Greville, HCA's Neil Cameron and CAANZ president Simon Lendrum – has been scouring universities up and down the country in search of future talent for the industry.
"We've had a flurry of fresh-faced undergrads express interest in the 2015 Intern Programme across Auckland, Canterbury and Wellington," Smith says.
Next, she plans on conquering Dunedin with Clemenger BBDO managing director (and CAANZ board member) Andrew Holt.
Applications for next year's intake will open Friday 1 August. If you want to scoop up some of the industry's future stars, email office@caanz.co.nz.
Read more on the CAANZ Intern Programme here.
---