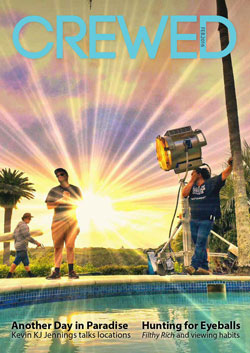 Launched this Leap Day, 29 February (yesterday), Crewed is a new monthly magazine for, by and about the people & tech who keep NZ film & production industry going and the content coming. 
The publishers of SCREENZ and The Data Book created Crewed to fill a gap that's existed since the demise of Onfilm – feature content that takes the time to look at some of what's going on in our screen industries.
The first issue kicks off with pieces about the currently-screening Filthy Rich, changes to NZ safety and international air travel regulations that will hit in April, Moxion, ARRI, and the Queenstown-based boss of the world's film commission association.
"Check it out, enjoy and tell your friends and colleagues," says The Data Book's Kelly Lucas, a well-known and respected face in the industry.
CREWED will publish 10 times a year (February through November).
---