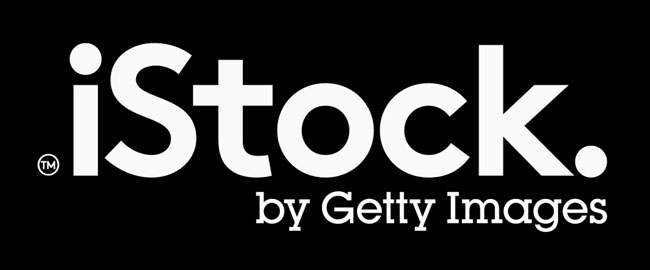 iStock by Getty Images, which offers millions of high-quality stock images at affordable prices, is the first partner at the launch of WeTransfer's new API, enabling iStock users to easily transfer purchased files, no matter the size, without ever having to leave the site.
The API integration is part of a wider exclusive partnership between Getty Images and WeTransfer, the simple file-transfer service, to discover and share new digital content. Also under the partnership, WeTransfer Plus will offer an enhanced user experience to its customers through the provision of an expert curation of premium creative imagery and industry-leading visual trend insight from Getty Images.
"We are excited to be the first partner for WeTransfer's new API, as we continue to collaborate with innovative partners to provide our customers with a superior user experience," said Craig Peters, SVP business development, product and content at Getty Images. "This API integration means customers working with even the highest resolution files – including 4K video – will easily be able to transfer their files onwards without ever having to leave the iStock site."
The API integration with iStock is the first of its kind for WeTransfer, which launched the API with the aim of partnering with like-minded platforms that empower creatives.
"iStock by Getty Images was the natural choice to be our first API partner," said Bas Beerens, ceo and founder of WeTransfer. "They have a broad customer base of creatives that regularly needs high resolution image transferring. WeTransfer is all about making it easy to share large files, with nearly sixty percent of our users working as creatives. Working together was a no-brainer. Now we're just excited about the potential."
The partnership also sees users of WeTransfer Plus, a paid upgrade that gives people access to 20 gigabyte transfers, benefit from personalised wallpaper backgrounds using premium imagery hand-curated by Getty Images' team of creatives – all at no additional charge. Getty Images' industry-leading visual trend insight will also be made available to WeTransfer Plus customers simply by clicking through on the new editorial wallpapers.
To celebrate the partnership, iStock by Getty Images and WeTransfer are offering new and existing annual iStock subscribers a free one year subscription to WeTransfer Plus – at a value of US$120 USD.
"With over 1 million transfers already made by Kiwis in the year to date, WeTransfer continues to be the service of choice for people wanting to share large files," Beerens said. "We look forward to giving our customers an even more superior service with the rich addition of the beautiful imagery and creative insight supplied by Getty Images."
About Getty Images
Getty Images is the most trusted and esteemed source of visual content in the world, with almost 200 million assets available through its industry-leading sites www.gettyimages.com and www.istock.com. The Getty Images website serves business customers in almost 200 countries and is the first place creative and media professionals turn to discover and purchase the world's most powerful visual content from the world's best photographers and videographers. Comprehensive coverage of over 130,000 global news, sport and entertainment events.  Impactful creative imagery to communicate any commercial concept.  The world's deepest digital archive. The iStock by Getty Images website offers tens of millions of stock photos, illustrations, videos and audio tracks sourced from the crowd and available via simple, flexible and affordable pricing.  A site "by creatives, for creatives," iStock helps creatives everywhere produce beautiful communications on a budget.  Combining iStock's talented contributor community with Getty Images' industry-leading creative expertise, iStock delivers the company's renowned gold-standard quality, uniquely curating and offering millions of premium quality, affordable images and videos only available at iStock.
For company news and announcements, visit press.gettyimages.com, and for the stories, innovation and inspiration behind our content, visit Stories & Trends stories.gettyimages.com and content.istockphoto.com. On Facebook at www.facebook.com/istock, Twitter at twitter.com/istock and Instagram instagram.com/istockbygettyimages or download the iStock app where you can easily search, save and share superior images to create standout visual communications.
About WeTransfer
WeTransfer is the place to share digital content and is designed for anyone to express their creativity or share creative work. WeTransfer believes that sharing leads to an unstoppable movement of creative energy, allowing people to discover what is new. www.wetransfer.com
---