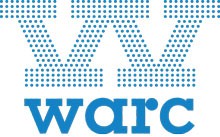 LONDON: Global adspend has increased from $362bn in 2004 to $512.9bn in 2013, a rise of 41.7 percent over the past decade, according to long-term analysis published by Warc.
The Global Ad Trends report draws on data stored in Warc's adspend database, which tracks advertising expenditure for main media across 88 individual markets going back to 1980.
The past 10 years have shown major shifts in the allocation of advertising budgets by media channel and global region, the report shows.
Despite some gloomy predictions for its future relevance, TV remains the biggest advertising medium globally with 40.8 percent share of total adspend, having recorded overall spend of $209.5bn in 2013. The channel registered significant growth of 55.7 percent since 2004.
Over the same period, internet advertising spend grew from $15.5bn in 2004 to $120.4bn in 2013. This equates to a 10-year rise in share of global adspend from 4.3 percent in 2004 to 23.5 percent in 2013.
This rapid expansion for internet has come at the expense of the print sector – including both newspapers and magazines – which has seen total advertising spend fall by $41.1bn over the last ten years to just $116.4bn.
Both newspapers' and magazines' shares of total global adspend has roughly halved since 2004.
But out-of-home and cinema maintained their overall shares of global ad revenues since 2004, with marginal increases.
Out-of-home accounted for a total $30.2bn in 2013, while cinema – the smallest advertising channel measured – registered just $2.5bn. Radio, with advertising spend of $34bn in 2013, showed a slight decline overall from 2004.
North America remains the biggest spender, accounting for 33.6 percent or $172.2bn in 2013, but dropping 11.1 percentage points since 2004.
Europe traditionally has been the second biggest region for ad budgets, but in 2012 – challenged by rapid growth in China – it was overtaken by Asia-Pacific. Europe accounts for 27.2 percent of global adspend ($139.4bn) with Asia-Pacific on 27.3 percent ($140.1bn).
Central and South America, Africa and the Middle East account for just 12 percent of global adspend between them, although significantly higher than the 4.1 percent recorded 10 years ago.
---