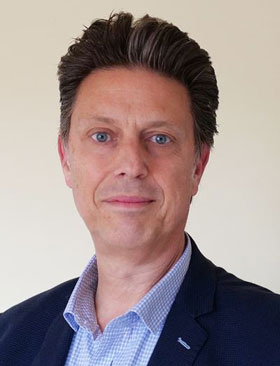 AUCKLAND, Today: leading CX management technology/market research company MaritzCX has appointed Andrew Crowhurst as its New Zealand country manager – and the first employee in region.
Crowhurst joins MaritzCX with a remit to further expand the company's New Zealand footprint – it already works with Spark, BNZ, Mercury and Waitemata District Health Board and is seeing an upswing in demand as CX becomes an increasingly critical part of overall brand health, reputation and strategy.
Crowhurst said: "MaritzCX has a very strong in-market reputation for combining its leading-edge technology platform with expert consulting skills. I'm looking forward to using my experience to help New Zealand brands realise and exceed their customer experience goals in order to build strong brands and drive performance."
Prior to joining MaritzCX he spent eight years at Vodafone New Zealand in senior customer experience roles, most recently as head of CX strategy & innovation. He was previously at Telecom NZ where he spent 14 years in various strategic roles.
---
"More NZ brands are realising they must deliver a truly customer-centric experience if they are to retain marketshare."
---
MaritzCX ANZ managing director David Blakers (Sydney-based) said: "More and more New Zealand brands are realising that they must deliver a truly customer-centric experience if they are to retain market share, build a strong brand and remain relevant in an increasingly competitive market.
"Andrew has in-depth customer experience knowledge.
"Since launching in the ANZ region in 2015, MaritzCX's client base has rapidly established itself as the go-to customer and employee experience management technology platform for many of the Asia Pacific region's leading brands."
About MaritzCX
MaritzCX is customer and employee experience management for big business. High-value CX programs are critical for every organisation. We combine software, data and research science, deep vertical market expertise, and managed program services to help accelerate client success. CX programs that are most impactful drive the right kind of actions throughout the company and support a strong business case. MaritzCX seeks to partner with companies that insist on effective and high-ROI CX. Our customers include over fifty percent of Fortune 500 companies and global brands from the Automotive, Banking and Financial Services, Travel & Hospitality, Consumer Technology, Healthcare, Telecom, Retail, B2B, Energy and Utilities industries.
---