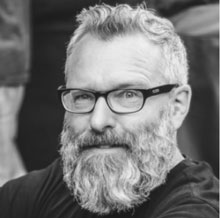 NZW-based NZ-founded Goodoil Films is 2015's highest ranking – equal 3rd – Australasian production company in Campaign Brief's global list issued by Best Ads over the weekend. Goodoil director Hamish Rothwell was named No 1 director in 2015.
Australasian producer Finch came in at 6th, while Auckland-based The Sweet Shop made 7th.
Blink UK was second, ahead of US-UK shop Biscuit. Plaza was 24th, while Curious, Robber's Dog, Augusto NZ and Barnes Catmur were 53rd equal.
Apart from Finch and The Sweet Shop, no fulltime NZ-based production outfits (like Flying Fish, which does a hell of a lot of work) made the list. Go figure.
View the full list of 165 global producers here
View the five-year rankings here
View the global all-time rankings here
---