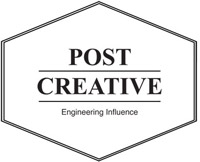 The Green Party has appointed downtown Auckland agency Post Creative to work on the party's upcoming election campaign.
There was a pitch, but the unsuccessful agencies have not been identified.
"It's a great win," Post Creative's Nick Baylis told M+AD. "And it's quite visible. There's a lot of interest in who does the Greens' work."
In the past, Greens campaigns were created by Running With Scissors (in 2011), and by Special Group in 2008 (Special's campaign won an Effie).
Baylis said the Greens have always set a high standard in its election campaigns. "They've done some brilliant work," he said.
He said the Greens admired the Obama campaign's use of digital media, and indicated the new Greens campaign will be driven on social media – as well as the usual billboards and TVCs.
As such, he says social media will play a major role in the campaign to help point voters in the direction of its policies.
The Electoral Commission has set the Greens' budget this year at $401,000 (up from $307,000 in 2011).
Labour is thought to be working with Running With Scissors (according to Stop Press), and the Nats say they won't use one agency and will continue to work with independent contractors.