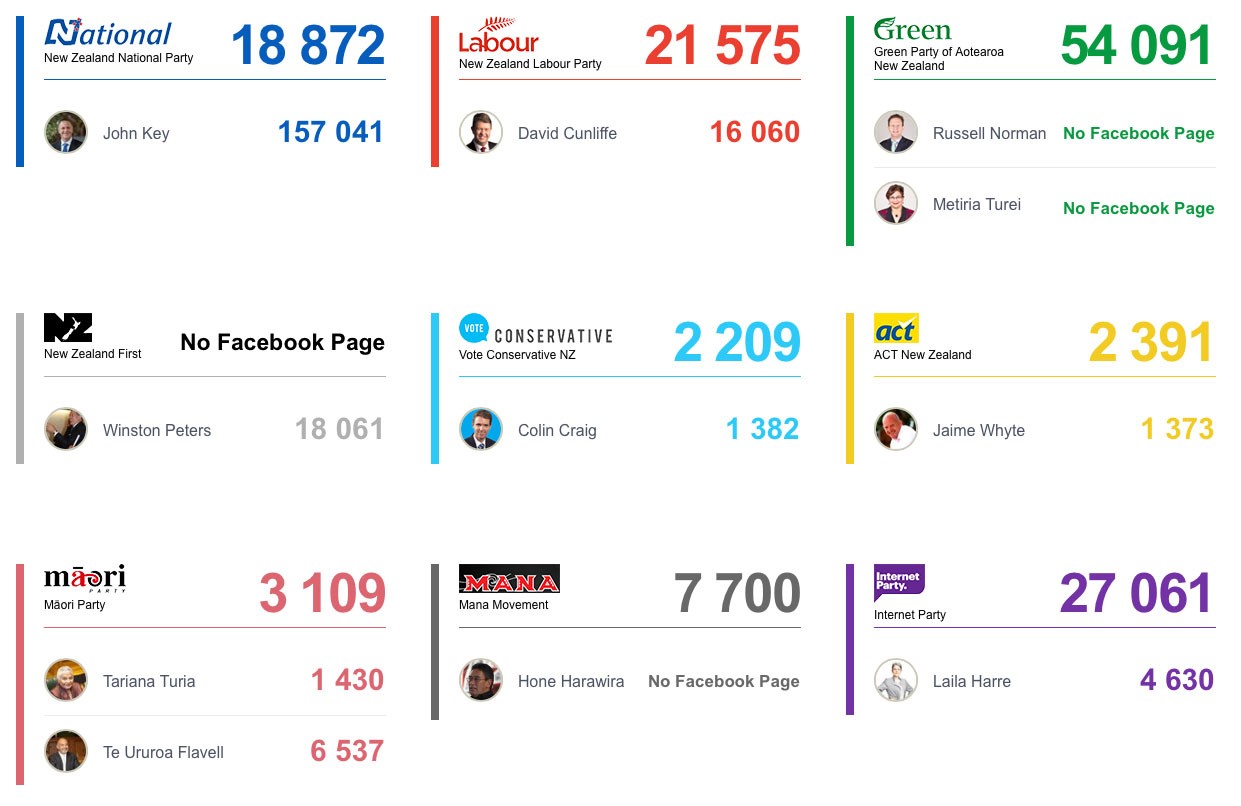 Social media analytics company Social Bakers has released a Facebook-driven New Zealand 2014 election dashboard.
The dashboard looks at the parties and politicians' Facebook Pages (only pages where data is public – not personal accounts) to show how the election is faring on Facebook.
With over 2.4 million New Zealanders actively engaging via Facebook each month, analytics about how the election is tracking on Facebook provide another insight in to which parties and candidates are generating the most social buzz.
The dynamic dashboard tracked data for the month leading up to the dissolution of Parliament last week (19 July to 17 August).
You can find the election dashboard here.
Data from 19 July to 17 August
The top five most popular party pages measured by Facebook fans:
Greens (53,862)
Internet Party (26,973)
Labour Party (21, 417)
National (18,791)
Mana Party (7,634)
The top five party Facebook ages measured by number of interactions:
Greens (86,345)
National (37,430)
Labour (25,371)
Internet Party (18,633)
Mana (16,168)
The top five most popular political leaders' measured pages by Facebook fans:
John Key (156,923)
Winston Peters (17,978)
David Cunliffe (15,877)
Te Urora Flavell (6,526)
Laila Harre (4,581)
The Social Bakers data shows the most popular Facebook posts of the top three most popular leaders — John Key, David Cunliffe and Winston Peters — are Key's post about the Bledisloe Cup over the weekend, Peters' commitment by New Zealand First about removal GST and Cunliffe's commitment by Labour to raise the minimum wage.
---