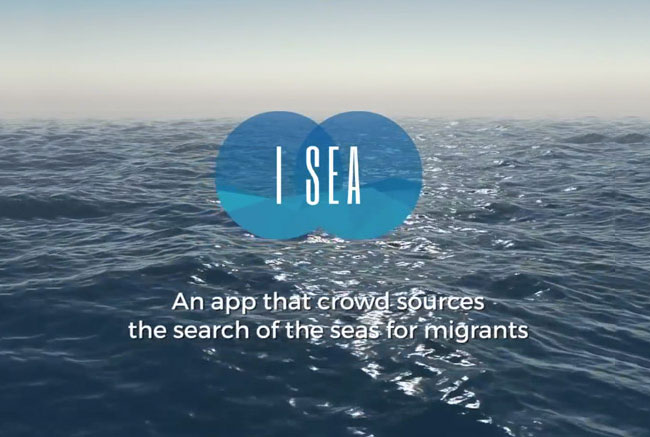 An unrepentant Grey Singapore has returned the Bronze Lion it won at Cannes for the controversial I Sea app after what the agency describes as "unwarranted, unfair, unrelenting attacks by unnamed bloggers".
The agency has also pulled a Youtube video demonstrating how the app works – a note attached to the listing says it has "been removed by the user".
The moves come just a day after top Australian marketer Alastair Bullock called on clients to push the agency to return the award, saying he would never hire a Grey agency until they did.
In a statement signed by Grey's New York-based global head of comms Owen Dougherty, the agency said:
"During Cannes we said the app was real and its creator, Grey for Good in Singapore, is a highly respected philanthropic unit that has helped numerous non-profit organisations.
No good deed goes unpunished
"Moreover, Grey is one of the most creatively awarded agencies in the world with the highest ethical standards. We won over 90 Cannes Lions this year alone so there is no need for scam projects. However, given the unwarranted, unfair, unrelenting attacks by unnamed bloggers, we are putting an end to this and returning the Bronze Lion so there is not even the hint of impropriety or a question of our integrity. The saying no good deed goes unpunished is apt in this case.
The I Sea app claimed to help refugees by locating their stranded boats in the Mediterranean, but was proven not to work by tech writers who tested it and called it out as a fake, which was widely reported by the international media.
The app was removed from Apple's app store and heavily criticised by Migrant Offshore Aid Station, the client associated with the work. Even so, it won a Bronze Lion at Cannes last month.
Grey has defended its work by insisting that it was only a prototype, although in the case study video for the app, which helped win the award at Cannes, the agency claims it can help locate stranded migrants.
Read Alastair Bullock's letter to Grey here
---