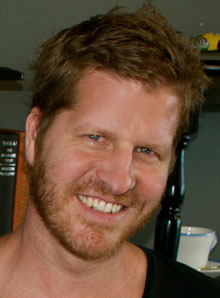 Lotto NZ has appointed Guy Cousins as chief marketing officer, replacing general manager Val Green, who left in May. Cousins is a Brit who has spent much of his working life in NZ – managing partner at Naked from 2011-2012, strategic planning director at Spark PHD from 2009-2012.
Before that, he worked at Starcom (business director), Smack, Universal McCann, Mediaedge cia and Carat UK.
Currently, he's PHD London's global head of strategy on Unilever, a role he's held for two years. He takes up the Lotto position in Auckland in December. He also was a Cannes Media Lions judge earlier this year.
"Guy has an impressive track record as a strategic thinker and creative leader," says Lotto NZ ceo Wayne Pickup. "I'm excited about the impact I know Guy will have on Lotto's business and brand."
---