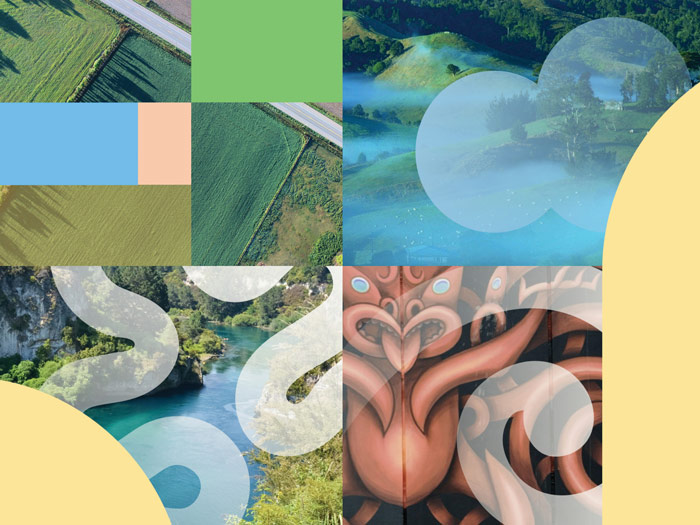 HAMILTON, Today: Hamilton City Council, in collaboration with Waikato-based cloud and digital agency Dynamo6, has unveiled its new and improved digital front counter, a new modern website designed to enhance user experience and streamline customer interactions.
The partnership is aimed to transform the council's online presence and provide a seamless platform for customers to access services and information.
Council strategy and communication GM Sean Hickey said:, "This is a really significant milestone for us – probably the biggest change in how we meet our customer's needs in the last few years.
"The quality of D6's work on this project has been excellent, from visual design to site architecture to development. I think we have a website that is world-class now.
"The previous council website faced significant challenges, with a large legacy system that no longer met modern digital standards. Additionally, the website's structure and content required a comprehensive overhaul to align with user expectations and improve accessibility.
"The collaborative effort between the Council and Dynamo6 addressed these issues head-on, resulting in a digital front counter that caters to the diverse needs of the community.
"Through interactive workshops and user research, the Dynamo6 team identified pain points and user journeys across the Council's 37 business units.
---
"D6's work on this project has been excellent. I think we have a website that is world-class now."
---
"Navigation difficulties and limited search functionality were common concerns, prompting a complete redesign of the information architecture. The council's desire to create a website that surpasses local government standards led to benchmarking against other councils as well as large New Zealand businesses to ensure a world-class solution was delivered."
Dynamo6 Creative Director Andrew Rozen emphasized the research-based approach to user experience (UX), stating: "UX is a research-based discipline.
"It's also a problem-solving discipline. You can't solve people's problems if you don't know what those problems are. Design decisions are based on these insights. Software exists to solve problems."
The redesign process incorporated both low and medium-fidelity prototyping to map user flows and also developed a comprehensive design system.
"The Council's brand received a digital upgrade within the guidelines of existing brand elements, resulting in a vibrant and representative digital identity. The inclusion of uniquely Hamilton-Kirikiriroa graphics and a fresh colour palette contributed to the modern and approachable feel of the website.
"With a strong focus on user feedback, the new website underwent user acceptance testing to validate the user experience and ensure the solution effectively addressed unique user problems across different business units.
"The development phase, facilitated by an agile scrum team which included members from both Council and Dynamo6, resulted in a powerful, secure, and scalable platform utilising the Silverstripe CMS. Integration with Council AP allowed for the seamless presentation of unique information directly from Council platforms, enhancing the user experience.
---
"The council now stands at the forefront of local government websites, equipped with a world-class digital platform."
---
"The search functionality on the website received special attention, offering users an intuitive search overlay with deep filtering capabilities. The implementation of an Elasticsearch appliance to power the search engine, leverages fuzzy logic and relevance tuning, which results in accurate and efficient search results for the end user.
"Hosting the new website platform presented specific challenges, which were expertly addressed by Dynamo6's Enterprise Hosting. The platform, powered by Google Cloud, ensures high levels of security, autoscaling, load balancing, and continuous deployment for both production and staging environments.
"Council now enjoys a speedy and quality deployment process without manual overheads."
Council senior digital communications specialist Liam Blackwell, praised the outcome: "This new website is a massive turning point for Hamilton City Council and how we build our services.
"It ultimately helps our communities by making things easier, whether they're registering a dog, paying a parking ticket (sorry!) or finding a playground to take your kids.
"The new digital front counter reflects the Council's commitment to providing a user-centric and accessible online experience.
"The revamped navigation, structured content, improved accessibility, and intuitive design contribute to an effortless user journey, enabling citizens to accomplish their goals seamlessly.
"The council now stands at the forefront of local government websites, equipped with a world-class digital platform."
---