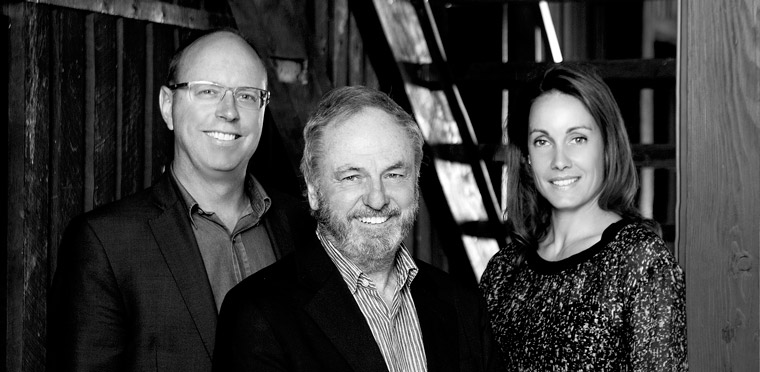 Sydney & Auckland-based global search & selection organisation Hourigan International has appointed Natasja Barclay as leadership consultant, joining managing partner Mark Jenner in the Auckland office.
Barclay will represent senior talent, with a focus on the marketing, advertising, digital, design, innovation, creative and media disciplines and assist NZ-based businesses seeking candidates with proven track records of transforming businesses through creative leadership.
Barclay and Jenner are supported by the NZ chairman of Hourigan International Roger MacDonnell, who was a founding partner of Colenso BBDO.
Prior to joining Hourigan, Barclay had a 14-year career in account management at NZ agencies Whybin\TBWA, Saatchi & Saatchi, DDB and Harvey Cameron Advertising Christchurch.
She has led teams and developed award-winning campaigns across a broad range of sectors, including tourism, telecommunications, FMCG, financial services, manufacturing, travel and aviation. Earlier in her career, she worked at Sheffield Christchurch as a search & selection consultant.
Hourigan International CEO Anthony Hourigan said in a statement his company "is excited to have someone of Natasja's calibre, advertising background and senior leadership experience on-board to drive the business in New Zealand and meet the growing demand for creative leaders in the business and advertising communities".
Natasja Barclay can be contacted at Natasja@hourigan-international.com.
About Hourigan
Hourigan International (hourigan-international.com/)is a leading independent headhunting firm in the Australasian market, specialising in placing senior executives who drive top-line revenue growth.  It represents executives who have consistently demonstrated they understand consumers and how the changing landscape is impacting the way organizations and brands engage with their customers.  Key roles include CEO and heads of marketing, digital, innovation, design, transformation and related sectors…
Since opening its Auckland office in Ponsonby in September last year, Hourigan International has placed senior leadership roles with a number of A-list companies, including Telecom, APN and Icebreaker while the Sydney office has, over the past 12 years, partnered with companies of all sizes across all sectors, including the likes of News Limited, Telstra, McDonald's, NAB Wealth, Diageo, Carlton United Breweries, Network Ten, Tourism Australia, Sydney Opera House, Colenso, DDB, Whybin\TBWA, Saatchi & Saatchi and OMD.
---