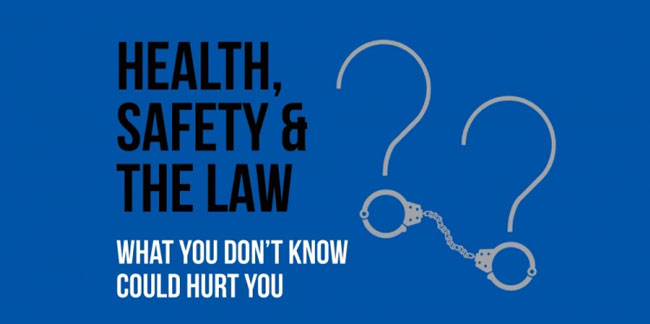 CAANZ has tapped Bell Gully partner Tim Clarke – a specialist in employment, safety & workplace relations – to update senior agency staff on the impact of the new Health & Safety at Work Act, which came into force in April.
Under the new legislation, agency management is legally responsible for leading Health & Safety in their organisation – and face exposure to potential criminal liability.
"Tim specialises in advising clients on all aspects of health and safety law, from giving strategic advice to directors on the proposed health and safety legislation, through to workplace compliance, managing health and safety investigations, and representing clients in prosecutions by WorkSafe," says CAANZ ceo Paul Head.
Clarke will cover …
Updates on key changes to health and safety legislation and how this is impacting on top level management roles
Recent examples or case studies
Individuals' responsibilities, consequences and liabilities
Officers' new "due diligence" duty
Increase in penalties
The conversations that need to be on the agenda and at the boardroom table
Your questions and concerns – what you need clarified.
THE DETAILS
When: Thursday 25 August; 7.45am for 8am start
Where: Bell Gully, Level 21, Vero Centre, 48 Shortland St, Auckland, 1010
Refreshments: Breakfast available (Please advise pecial dietary requirements)
Parking: Paid parking in the vicinity – CAANZ recommends taxis if possible
Cost: Members $85+gst per person. Non-members $120+gst per person
RSVP: by Monday 22 August to CAANZ marketing & events coordinator Lis Carroll (lis@caanz.co.nz).
---