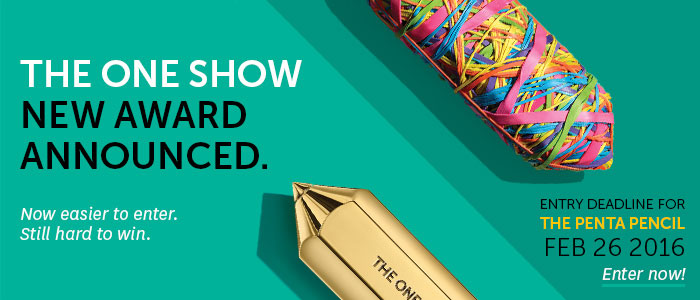 The One Club has introduced the Penta Pencil to this year's One Show Special Awards line-up.
The Penta celebrates long-lasting and successful collaborations between agencies and clients that have produced stellar work for five or more continuous years. Winners will be announced as part of the 2016 One Show in New York in May.
The entry deadline for the Penta Pencil is 26 February 26.
For more info, and to enter click here: www.oneshow.org/specialawards
---