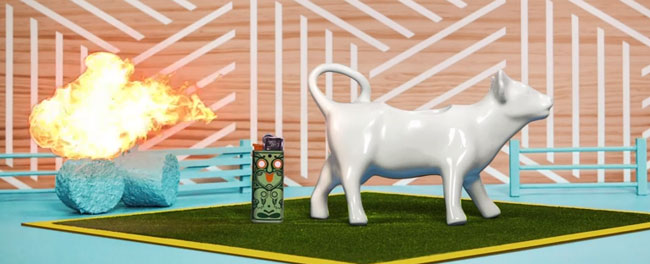 Sky NZ's Viacom-owned 24-hour comedy channel Comedy Central is calling out to local comedians, producers, YouTubers and animators to submit pitches for the brand's first local New Zealand series, as the channel increases investment in local production.
This follows the success of Comedy Central's ratings on Sky, increased traffic to the channel's new website and growth in key Comedy Central properties, such as The Daily Show, itself driven by interest in the US election.
The original New Zealand commissions will air on Comedy Central on Sky, as well as on the brand new Comedy Central New Zealand website (scroll down for the link)
Homegrown Web commissions
In addition to local video content, Comedy Central is also commissioning Kiwi comedians to produce local editorial exclusively for the Comedy Central website.
Guy Montgomery, will be the first New Zealand-based writer to add to the catalogue of parody, satirical articles available on the site. Montgomery is an award-winning comedian, improviser and screenwriter, who is best known as co-host of the international smash podcast The Worst Idea of All Time, and has also featured in Just For Laughs Sydney (2016), the New Zealand Comedy Gala (2015, 2016), the Melbourne International Comedy Festival, the Edinburgh Fringe Festival and the Sydney Comedy Fringe.
"Comedy Central is the biggest comedy brand in the world and has witnessed a huge increase in ratings on the Comedy Central Sky TV channel, with the overall monthly average audience up by 68% from 2015, so we're very excited to have the opportunity to now expand the brand in New Zealand with homegrown Kiwi commissions," said MTV Asia-Pacific's Sydney-based head Simon Bates.
"We're very impressed with the existing level of comedic talent in New Zealand and we're super excited to be able to start working with Kiwi acts to produce local video and editorial content for Comedy Central," he said.
In addition to locally created and curated content, the new Comedy Central website will also host highlights from Comedy Central smash hits such as Inside Amy Schumer, The Daily Show, Broad City, South Park, Peele, and Workaholics.
Focus on Donald Trump
The website also contains pages dedicated to stand-up comedy and the world famous Comedy Central Roast, where fans catch up on the most hilarious and brutal moments from the roasting of celebrities such as Donald Trump, Justin Bieber, Charlie Sheen and David Hasselhoff.
The site also showcases exclusive full episodes of Comedy Central web series straight from the US – these digital only productions are part of Comedy Central's development pipeline known as 'Not For TV', which has resulted in shows such as the successful series Broad City.
To submit proposals, budding comedians, writers and filmmakers should head to www.comedycentral.com.au/pitches for more information.
About Comedy Central
Comedy Central is the world's only all-comedy network and has an estimated global audience of over 250 million. It is responsible for some of the biggest comedy hits of all time. Comedy Central, now in its 25th year, has built a diverse, global business by putting funny first in everything it does. Comedy Central's worldwide portfolio contains more than 20 channels spanning New Zealand, USA, UK, India, Europe, Asia, South America and Africa.
---