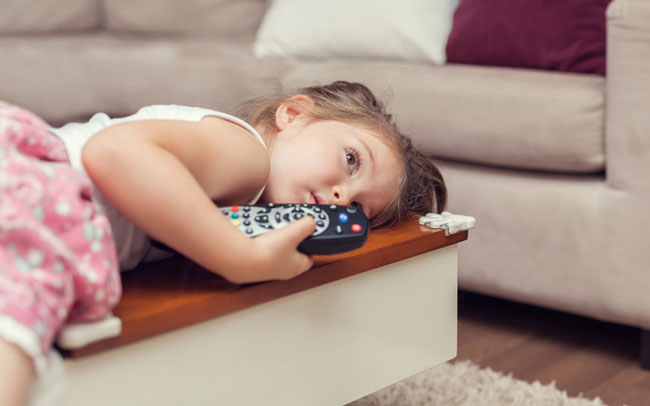 While New Zealanders increasingly use mobile devices to watch video content, 3.2 million Kiwis aged 10+ (84%) are viewing over 23 hours of broadcast TV through their TV sets across a week. In comparison, online New Zealanders spend 15 hours per week using the Internet. 
The latest New Zealand Multi-Screen Report, covering trends of Kiwi video viewing, reveals that around a quarter (26%) of New Zealanders watch TV content through other devices (not a TV set) in an average week.
Besides the TV set, the most popular devices for watching video content across a week are desktops/laptops (39%), smartphones (27%) and tablets (18%). Mobile phones and Smart TVs had the biggest year-on-year growth.
"TV broadcasters are custodians of quality content and able to reach the most people," said Nielsen NZ executive director Caroline Atford.
"New Zealanders sitting in front of the telly are not planning on cutting the chord any time soon.
"Savvy content providers have recognised supplementing traditional TV by integrating content across connected devices delivers to consumer demand to watch content anytime, anywhere, on any screen."
---
3.2 million New Zealanders view over 23 hours of TV per week on their TV sets
26% of New Zealanders watch video content through other devices
90% TV broadcast viewing time continues to be live
---
"People are engaging with their TV sets more than ever," Atford says. "They are either watching broadcast content or using it for other purposes, such as gaming and browsing the internet, for an average total of five hours a day in 2015."
New Zealanders aged 15-29 have the highest proportion of other TV use – however, for every minute they spend doing this, they are watching more than two minutes of broadcast TV content.
While Kiwis are making use of personal video recorders (PVRs) to watch their favourite TV shows and movies at a time that suits them, 90% TV broadcast viewing time continues to be live (watching when the programme airs). Of the 10% of content that is time-shifted 70% is watched within 24 hours of broadcast.
PVR ownership, now in more than one-in-two homes (55%), is levelling off. This compares to smartphone and tablet owners who have grown 40% over the last two years.
"These connected devices, along with Smart TVs, can be used to access TV catch-up services and add to the convenience audiences' desire," Atford said.
About the NZ Multi-Screen Report
The New Zealand Multi-Screen Report, released annually, presents trends of video viewing in Kiwi homes across television, computers and mobile devices. It combines data from Nielsen Television Audience Measurement (TAM) panels; Nielsen Consumer and Media Insights service (CMI) and international research including Nielsen Consumer and Media View Australia, OZTAM and Nielsen U.S. Mobile Insights.
---