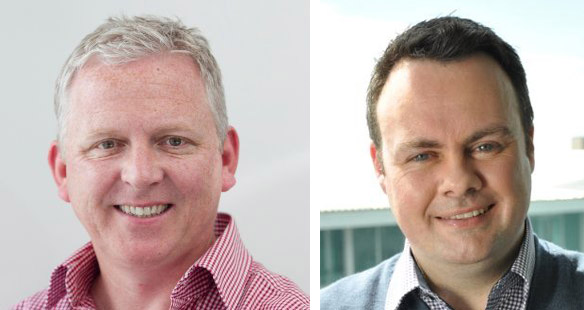 The Interactive Advertising Bureau has elected APN News & Media digital general manager Spencer Bailey as its new chair.
He replaces Dan Robertson who held the position for over 12 months before leaving the interactive world of MSN for TV3. Vice-chair John-Paul Randall, TVNZ has been acting chair while the board reviewed its strategic plan.
"I'd like to express my thanks to Dan and JP who were not only instrumental in driving member value around marketing, governance, mobile and measurement but a fantastic team to work with," said IAB general manager Alisa Higgins, who is herself about to depart her IAB role to become a consultant.
Spencer Bailey said: "Interactive advertising continues its strong growth in New Zealand with annual ad revenues setting a new record at the end of 2013, breaking the $400 million dollar mark.
"The first quarter results which will be released next week also show strong growth with the total market increasing 22% year-on-year. I look forward to working with the IABNZ board and members to continue demonstrating the efficiency of interactive advertising."
The IABNZ board also has a number of new faces joining Bailey. James Butcher (group business manager, Mi9 Media); Janet Faulding (general manager, Seek); Josh Borthwick (head of advertising, Trade Me); Philip Coop (director of innovation & strategy, Yellow); and Rebecca Saunders (digital advertising sales manager, Fairfax Media).