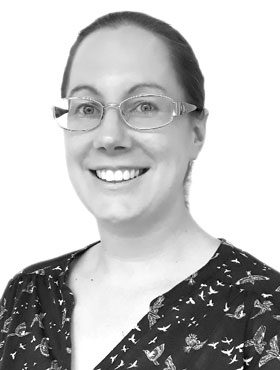 AUCKLAND, Today: High St-based independent research company Fiftyfive5 has appointed Lucia Henare as a consultant in its Auckland office as the company expands across the Asia Pacific.
Henare is one of 14 new staff across three offices of Fifityfive5 following what the company says is "significant growth from local and global client demand".
Fiftyfive5 boasts a roster of around 100 clients, spanning Australia, New Zealand, Asia, the US and Europe. It is now adding staff in its Auckland, Sydney and Singapore offices.
Fiftyfive5 New Zealand managing partner Richard Hall said: "Lucia Henare brings with her a wealth of experience in advanced analytics, further strengthening the Auckland team's consulting and quantitative capabilities.
"She recently made the move back to Auckland following a two-year stint in Canada where she worked as a research consultant with NRG Research Group, a western Canadian-based agency with a strong focus on public opinion research.
---
"Prior to moving to Canada, Henare accumulated 10 years' experience in NZ in marketing strategy & market research."
---
"Her role involved close collaboration with local government as they worked to enhance citizen engagement and evaluate the customer experience. She also provided research consulting and advanced analytics to public and private sector clients in banking, energy, real estate, lotteries and educational institutions."
Prior to moving to Canada, Henare accumulated 10 years' experience in New Zealand across marketing strategy and market research.
About Fiftyfive5
We are a research business that combines strategic marketing expertise with a deep understanding of consumers and culture. It works in over 30 markets globally, across a range of commercial areas; from insights capability building, innovation, brand planning and positioning to, segmentation, shopper and retail strategy and across a diverse range of sectors. Clients include: Bayer, Nutricia, National Australia Day Council, Tourism Queensland, Lion, Twinings, Fonterra,
Woolworths, News Ltd, Starbucks and the Commonwealth Bank.
---