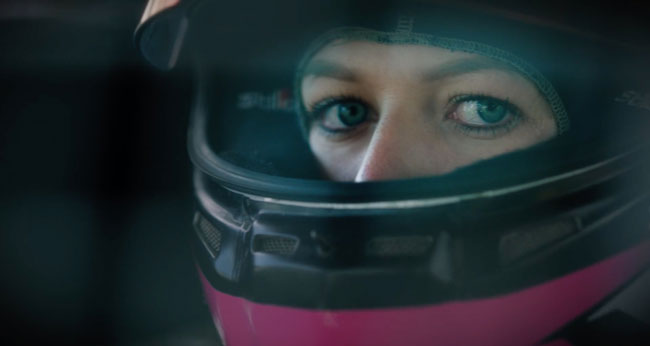 WELLINGTON, Today: Fish Entertainment – the filmmaking division of Flying Fish – is lending its weight to speedway dirt-track racing, with moral support for a short doco, She Speeds, about fourth-generation Kiwi driver Brooke Clarkson.
"Fish is just one of many in the creative community who are supporting this worthy project," said MD James Moore.
With racing in her blood, Brooke Clarkson talks in the film about the chauvinism in a sport that has been driven by men.
The doco was shot by Wellington filmmaker The Hot House (produced by Lissandra Leite). "Brooke and her family take us into their world, challenges and triumphs," says director Morgan Leigh Stewart.
"This high impact sport isn't for the faint-hearted, but when Brooke takes her place at the starting line, she's unstoppable.
---
"Beyond the speedway, this is a story of a woman finding her way in a male dominated sport."
---
"I am a recent convert to speedway. The first time I attended a meet I was hooked – everything from the excitement, and the tension of who would win, who would crash – drew me in.
"But mainly it was the people – the fans, the families, the racers. It's a sport that you can get close to – literally, you can walk through the pits, strike up conversations with racers, and with fans about whom they support, and watch the race while the dirt rains down on you.
"This is an engaging, enduring family sport that has been little seen in mainstream NZ. This is an underdog story – the whole sport seems like an underdog – from the noise control issues due to gentrification in Western Springs (the track has been there since 1929!), to the very DIY nature of the crews and sport itself.
"Beyond the speedway, this is a story of a woman finding her way in a male dominated sport, challenging the status quo by going out there, doing it, and doing it well is an exciting thing to see."
Morgan Leigh Stewart has produced over 40 features, short films, commercials, and music
videos.
---
CREDITS
Production Company: The Hot House
Director: Morgan Leigh Stewart
Producer: Lissandra Leite
Director of Photography: Nina Wells
Production Assistant/Stills: Roxi Bull
1st AC: Andy Lau
Gaffer: Richard Schofield
Sound Recordist: David Peterson
Editor: Damian Golfinopoulos
Music Design: Nick Garrett
Additional Cinematography: Johnathan Guest and Dave Shaw
Huntly Speedway keeper: Max McLaren
Filmed at: Huntly Placemakers Speedway
Post Production: Department of Post
Post Producer: James Brookes
Colourist: Julian Dyson
Re-recording Mixer: Luana Barnes
Music Composer: Shayne Carter
Performer: Straightjacket Fits
---