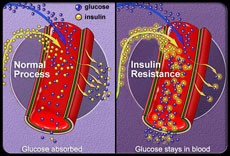 Following recent wins at the IPA Best of Health and TVNZ Marketing awards, downtown Auckland healthcare agency Insight NZ has picked up Bronze at the Clio Healthcare Awards in New York (Audio category).
The winning entries When Pies Attack and By Hoki (aka Fish & Chips) were two 30-second radio spots for Diabetes NZ, highlighting the dangers of Type 2 diabetes.
The Clio Healthcare Awards are a tough competiton, with only 11 gold, 38 silver and 38 bronze awards handed out worldwide, and only three of those going to Australian agencies and one to NZ.
"These are bloody hard awards to win; and we almost didn't enter," said Insight NZ managing partner David Anderso. "The campaign did a great job raising awareness to the danger of type 2 diabetes – so I'm glad we did."
---
CREDITS
Client: Diabetes NZ
Agency: Insight NZ
Managing Partner: David Anderson
Copywriter: Mike Babich
Art Director: Graeme Fry, Stacey Anne Betts
Production Company: Images & Sound
About INSIGHT NZ
Healthcare communications can be a challenge – we know because we've been navigating these tricky waters for 20 years. The category may be tough, but our experience has shown us that if we're not afraid to ask the tough questions and continually think one step ahead, we can reward our clients with some truly unique and successful solutions. So it's no surprise that these principles have resulted in work that's been recognised with a host of local and international advertising awards. Established in 1984 and with offices in Auckland and Sydney, INSIGHT offers the full range of advertising services through to a suite of digital services, including social media engagement and iPad app development.
---