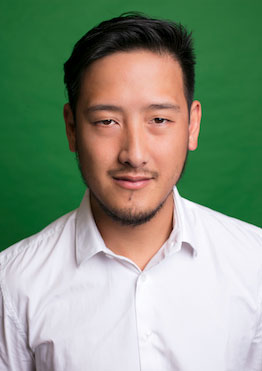 Following an extensive search, Dentsu Ageis' Auckland-based digital performance & data agency iProspect, has welcomed Ian Hooi to the role of general manager of its New Zealand operation.
He joins iProspect from Scorch iProspect in Australia where he is currently also general manager.
Ian Hooi is one of three brothers who sold their independent performance agency, Scorch, to DAN in 2016, and he has considerably experience leading search and performance capability, along with deep knowledge and experience within the iProspect network.
Originally from New Zealand, this will be a return home for the man and his family after 10 years out of the country.
DAN NZ ceo Robert Harvey said: "I am really excited to have Ian join us to lead iProspect New Zealand. Not only does he have real depth of specialist performance digital expertise, but he hits the ground running with a great understanding of the iProspect business.
"We conducted an extensive search to fill this role and I'm thrilled that we are not only bringing a talented Kiwi home, but it's also a great example of our group's liquid approach to talent. I know Ian will bring huge value to our clients and his entrepreneurial spirit will be a fantastic addition to the team."
---
"He has specialist performance digital expertise, and hits the ground running with a great understanding of the business."
---
Ian Hooi said: "As co-founder of Scorch iProspect Australia, I am really humbled to be able continue my journey with Dentsu and in particular the iProspect brand in New Zealand. With opportunities on the horizon to grow and expand the iProspect, this will be an exciting time to join a thriving Dentsu Aegis team working with Rob.
"I look forward to providing vision and leadership for our team, building strong capabilities and partnerships for iProspect New Zealand, and driving fantastic outcomes for our clients and partners. This will be an exciting time to be home."
He starts at iProspect tomorrow, Tuesday 31 July.
About Dentsu Aegis Network
As part of Dentsu Inc., Dentsu Aegis Network is the first truly global communications network for the digital age. Dentsu Aegis Network aims to be the global network of choice for clients seeking best-in-class expertise and capabilities in brand, media and digital communications services. Offering a distinctive and innovative range of products and services, Dentsu Aegis Network ANZ is headquartered in Melbourne with offices in Sydney, Brisbane, Canberra, Adelaide, Perth and Auckland. Globally, Dentsu Aegis Network operates in 110 countries worldwide with over 23,000 dedicated specialists.
About iProspect
iProspect is a global marketing agency that drives digital performance for many of the world's largest brands. With an in-depth understanding of consumer behaviour, iProspect reshapes brand strategies to meet the fast-paced demands of the convergent world with a focus on exceeding the client's business objectives. iProspect delivers personal, adaptive and valuable digital experiences utilising proprietary solutions including: paid and natural search, content generation, data & insights, social media management, structured data and feeds, performance display, conversion optimisation and affiliates. iProspect says it is "the first truly global digital performance marketing agency", with 2500 employees in 71 offices across 50 countries.
---