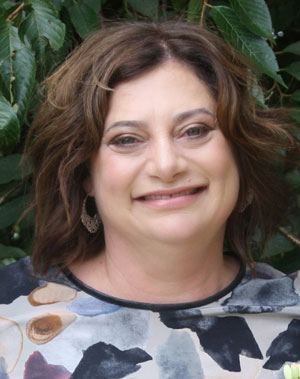 Paris-based market researcher Ipsos has announced Carin Hercock's appointment as managing director of its New Zealand operations. Hercock brings nearly 30 years' experience in the research and marketing industry to her new role, most recently at Nielsen NZ, where she spent more than four years as executive director of customer insights.
Her role is a new position created to oversee the Wellington and Auckland offices – therefore no predecessor.
Prior to Nielsen, Hercock worked at APN News Zealand (now NZME) and major FMCG manufacturers (see bio below).
Hercock will lead Ipsos' Wellington and Auckland offices, driving strategy, managing senior-level client relationships, and building the Ipsos brand in New Zealand. She reports to Ipsos Australia and Sydney-based ceo Simon Wake.
Wake said in the release: "Carin is the ideal leader for our New Zealand team, with a stellar track record on both the client and agency side of our industry.
"Few marketing and research executives can rival Carin's experience, which spans finance to FMCGs, retail to real estate, and manufacturing to media. Carin's extensive relationships and strong industry networks are a tremendous asset as we progress Ipsos' determined expansion in the New Zealand market."
---
"Hercock will lead Ipsos' Wellington and Auckland offices. She reports to Sydney-based ceo Simon Wake."
---
Hercock said: "It's exciting to work with an organisation that's as passionate about people and insights as I am.
"The breadth and depth of Ipsos' research knowledge, experience and innovation is impressive, and I see limitless potential as we recruit additional talent and build the Ipsos brand in New Zealand.
"I'm looking forward to tapping into Ipsos' global strengths and network and working with our highly talented research team to benefit our clients and grow the business."
She currently sits on the board of Research Association of New Zealand and has been actively involved in the print media industry research association. She has also been a judge at the NZ Effie
awards for the last two years.
Hercock's appointment is effective immediately.
---