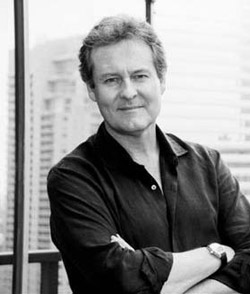 Former FCB New Zealand ECD Rob Sherlock is to join Japanese-based ASATSU-DK (ADK) as its first worldwide executive creative director, with the main focus on the overseas market.
Sherlock, who previously worked as chief creative officer of Draftfcb (now FCB) in Asia and America for 12 years, will take on responsibility for all of ADK's creative work throughout its network of global offices leading the network's creative evolution, while supporting ADK's global expansion plans, especially in the Asian region.
He was regional creative director of FCB Asia Pacific, moving on to become chief creative officer of Draftfcb Chicago in 2007, leading the 1300 person office through three years of unprecedented growth.
In 1992, he was recruited as ECD of the newly-formed FCB New Zealand, to lead the integration with Haines Advertising, one of the oldest NZ agencies. He left Auckland in 2000 to become ECD at FCB Asia Pacific, based in Singapore.
Campaign Brief says Sherlock will be based at ADK's Singapore office while spending time working with the individual offices, including ADK's Tokyo headquarters.