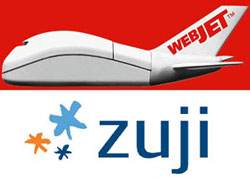 NZ travel media supplier Jetmax Media has signed an exclusive deal with Webjet.co.nz. The appointment also includes Webjet.com.au and Zuji.com.au.
"This is a massive win for a Christchurch-based company," says commercial director Simon Apperley.
"Webjet.co.nz currently serves over 1.6 million page impressions per month and in the coming weeks we will be offering exclusive rental car offerings, and targeted digital itinerary advertising using Jetmax's proprietary software.
"This latest win for Jetmax ensures our position as the premier digital travel media supplier across Australia and NZ."
The win has led to the appointment of a new sales manager at Jetmax (scroll down to Arrivals & Departures).
---