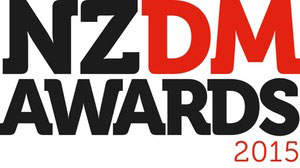 Creative retail agency.99 and direct experts justONE are encouraging marketers to rethink what's possible in the world of DM, via a new campaign for the 2015 NZ Direct Marketing Awards – which has just issued its 2015 call for entries.
Brought to life via email and digital channels, isthisDM speaks to all New Zealand marketers who could potentially be, or who are already interested in submitting a campaign for the upcoming awards, but are unsure whether their work fits the right criteria.
At the heart of the campaign is the isthisDM online quiz, which helps prospective entrants quickly and easily determine how their campaigns stack up against the basic tenets of direct marketing – and prompts those who fit the bill to put their work forward for recognition.
NZ Marketing Association events director Kirsty Jamieson says that it was crucial that this year's call for entries addressed the issue of the changing face of direct marketing.
"Compared to five years ago, the DM landscape is vastly different," she said. "There's significant confusion as to what direct encompasses, and a feeling that it's a lot more difficult for marketers to know whether their campaigns are relevant for direct awards. When it gets to that point, people tend not to bother – meaning a lot of the best direct campaigns in New Zealand are at risk of going unrecognised.
"We're delighted with the solution .99 and justONE have delivered, to help us break through that barrier of confusion."
Ben Goodale, managing director .99 / justONE, said: "Of the roughly 25,000 marketers in New Zealand, only eight percent have previously entered the NZDM Awards – we needed to find a way to speak to all marketers, and leave them feeling inspired and confident about the possibilities for entry.
"Hopefully this fun and engaging Call for Entries encourages more members of the marketing community to put themselves forward."
Entries close 5pm on Friday 23 October.

CREDITS
Client: NZ Marketing Association
Director of Events: Kirsty Jamieson
Marketing: Samantha Merkle
Agency: 99 / justONE
Creative Director: Stu Hinds
Creative Director: Drew Ayers
Creative Group Head: Chris Long
Copywriter: Simon Wharton
Head of Digital: Kevin Akers
Account Manager: Will Riley
Account Director: Nathalie Philippsen
---