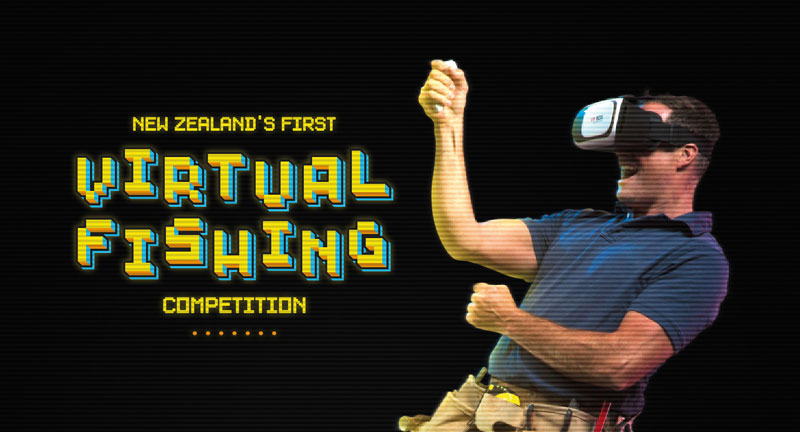 Clemenger Group's Auckland digital agency justONE has developed New Zealand's first virtual fishing competition for building supplies specialist ITM.
ITM Go Fish! launched before Christmas and features on the new ITM App for builders. ITM are giving away 3000 free virtual reality headsets at ITM stores nationwide so that builders can try their hand.
Doing well on the leaderboard (the bigger the fish caught the better) gives builders the opportunity to win weekly prizes until the end of January.
ITM marketing manager Chris Boyle says the virtual game was developed as a new way to engage with builders and inject some fun into raising awareness of ITM's app for builders.
"The hero feature of the ITM App is they will now be able to access industry news and record their LBP points from anywhere," Boyle said. "However, the idea came out of our desire to add fun as a reason to download our ITM app.
"We know many Kiwi builders love fishing, so integrating this into the app with ITM Go Fish! is a great way to offer them some light relief before they're able to get out on the real water.
justONE managing director Ben Goodale said the virtual fishing competition will likely deliver the first VR experience for most Kiwi builders.
"Rather than just making this a generic giveaway campaign, we set out to make virtual reality an integral part of the ITM app launch itself – using it to magnify exposure, talkability and to generate genuine excitement around it.
"Virtual reality is an exciting space to be in, a great way to connect with builders, and ITM's desire to be clearly differentiated in the building supplies market is evident with this brave campaign." adds Ben.
The ITM Go Fish! competition will run until Friday 27 January, when the overall scoreboard leader will win a Matt Watson Ultimate Fishing Pack featuring products from Shimano, Icey-Tek, Sea-legs and Invisible Zinc.
The campaign has been launched via the ITM website, Facebook, eDM, SMS, trade media advertisements, sponsorships, Radio Hauraki promotion, and digital media.
---

CREDITS
Agency: justONE
Managing Director: Ben Goodale
Creative Director: Stu Hinds
Creative Director: Drew Ayers
Studio Manager: Justin Biddle
Group Account Director: Marnie Brannigan
Account Director: Monique Strawbridge
Account Manager: Christopher Etienne
Client: ITM
Digital Marketing Manager: Gareth Ewen
Marketing Manager: Chris Boyle
Media Map
Director: Kevin Blight
Stickmen Media (Developers)
Concept Art: Alex Ritchie
Modelling and Animation: Ling Na, Sergi Nicolas,
Server Programming: Priyesh Jain, Matt Gibson
Client Programming: Shane Mazlin, Darryl Van Denzel
Lead Programmer: Diego Torres
Producer: Margaret Pickering
Executive Producer: Brooklyn Waters
---