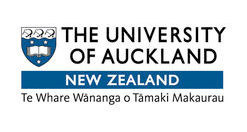 JWT has won the University of Auckland business in a review. During the review process, the Auckland Uni incumbent, King St, picked up Waikato University and withdrew from the Auckland review process.
JWT will provide all advertising services. "We were impressed by the insights shown by the JWT team through the review process and are looking forward to working with the team to build on our successes so far to position Auckland as New Zealand's world-ranked university," said student marketing services director Dianne Head, in a release.
"This was a very long pitch for a really interesting client," JWT ECD Cleve Cameron told M+AD.
"There are many people here at JWT for whom the University of Auckland played an important role in their education, and so we're committed creatively, commercially and emotionally to its future success."