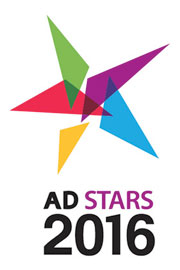 When entries closed at the weekend, New Zealand agencies had filed 282 entries to South Korea's Ad Stars Advertising Awards.
"This was down slightly from last year when there were 313 entries," Ad Stars Barbara Messer told M+AD.
Overall, the awards have received over 18,000 entries, which Messner says "makes it the biggest advertising awards programme in Asia".
Of the 18,000+ entries received, 14,200 were entered by professionals working in the advertising, design, digital and production industries. And 3800 entries were received from non-professionals, including students and people with an interest in advertising, who don't work in the industry.
The most popular categories entered were Print (3000 entries), Outdoor (2900), Design (1300), Promotion (1100), Interactive (1100), and Media and Public Service Advertising (each 1000).
Unique
Ad Stars has a unique point of difference from other festivals – almost all of its 18 categories are free to enter (the only exception is Integrated).
Winners will be unveiled at the festival, which runs August 25-27  in Busan, South Korea.
---