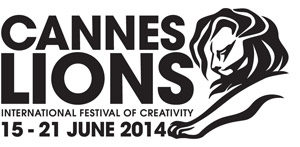 New Zealand agencies have submitted 498 entries for the Cannes Lions Festival, just a tiny part of this year's record total of 37,427 entries from 97 countries across 17 awards categories.
The NZ total – also a record – is made up of Media (51 entries), Film (23), Press (53), Outdoor (72), Radio (18), Cyber (66), Direct (62), Promo & Activation (57), Titanium & Integrated (4), Design (24), PR (20), Film Craft (20), Mobile (9), Creative Effectiveness (3), Branded Content & Entertainment (10), Innovation (3), and Product Design (3).
You can read the full country summary here.
The global total by category is: Branded Content & Entertainment (1,178 entries), Creative Effectiveness (80), Cyber (3,660), Design (2,624) Direct (2,676), Film (2,838), Film Craft (2,073), Innovation (206), Media (3,127), Mobile (1,187), Outdoor (5,660), PR (1,850), Press (5,007), Product Design (194), Promo & Activation (3,241), Radio (1,448) and Titanium & Integrated Lions (378).
The top 10 entrant countries are USA (6,213), Brazil (3,321), United Kingdom (2,757), Germany (2,376), France (1,838), Australia (1,543), Japan (1,146), Canada (995), India (976) and China (952).
Countries that have entered for the very first time are Albania, Ghana and San Marino.
The work will be judged by 17 international juries made up of 327 top-level industry peers from 44 countries.
"Overall entries are up close to 5% on last year, and we're delighted with the response to the inaugural Product Design Lions category as we bring into the Cannes Lions mix a whole new sector," said Lions Festival ceo Philip Thomas in a globally distributed release.
"Some interesting analysis from these entries figures include: the astonishing leap in Cyber Lions, now the third largest category at the festival (+39%) which we attribute to the restructure of the category to bring it in line with current digital trends to embrace Social, Branded Technology and Branded Games.
"PR Lions has also increased dramatically (+43%) as the category is embraced by agencies around the world as the definitive and much acclaimed honour for the PR industry. Other awards categories that have equally seen a significant growth are Branded Content & Entertainment now in its third year (+22%), Design (+11%), Mobile (+12%) and Promo & Activation (+9%).
"Interestingly entries into some of the traditional categories have dropped as the industry yet again changes shape; Film (-9%), Press (-12%) and Radio (-7%). And for the first time ever, Outdoor entries have overtaken the number of Press submissions.
"The changing shape of the entries into Cannes Lions show how quickly our industry is evolving, and the winners revealed at the Festival will once again shine the spotlight on those who are leading the way."
The Cannes Lions takes place on 15-21 June (Sunday-Saturday). All info at www.canneslions.com.