NZ has kidnapped Skippy and is threatening to turn him into a pizza topping unless Australia "meets our demands".
The back story: After Hell Pizza's Rabbit billboard sent the internet into a tailspin, Barnes, Catmur & Friends were asked to follow it up with the next offering in Hell Pizza's 'Wild' range – Kangaroo.
The media used were a billboard in Sydney and an amateur hostage viral video, in which Hell Pizza holds Australia to ransom with a list of unreasonable demands.
Agency chief Daniel Barnes assured us no real kangaroos were harmed in the making of the video. "But there's still time!"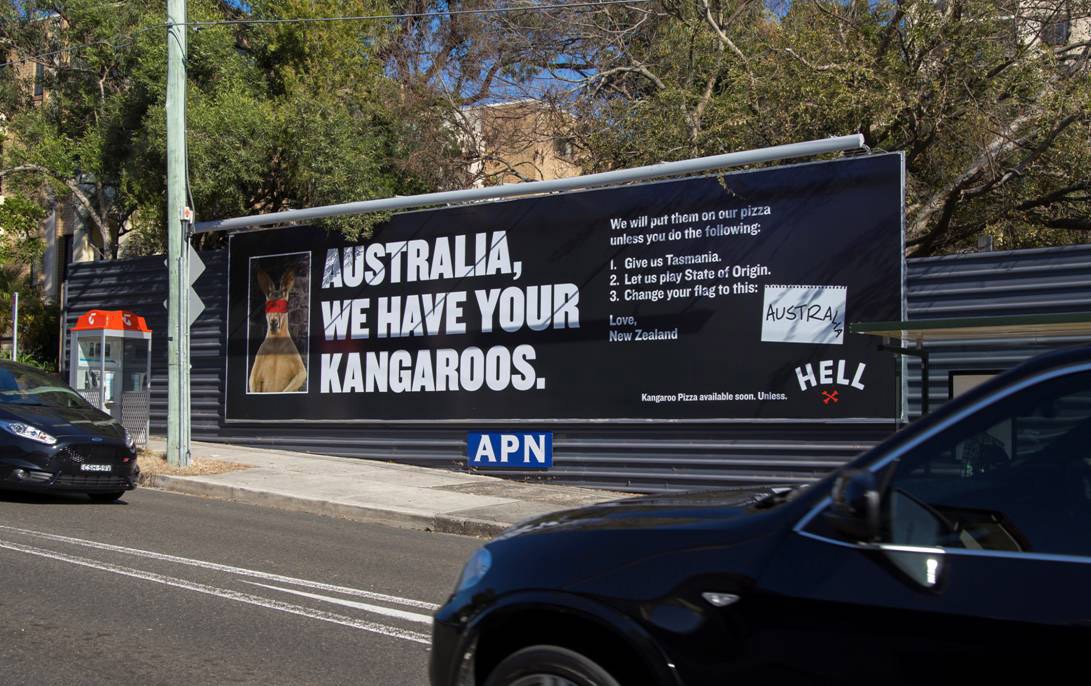 ---
CREDITS
Creative Managing Partner: Paul Catmur
Creative Managing Partner: Daniel Barnes
Creative: Brad Stratton
Creative: Rob Longuet-Higgins
Creative: Rob Cook
Producer: Shayna Armstrong
Account Director: Meredith Maclean
Head of Account Service: Luke Farmer
Independent filmmakers: Jarrod Wright (director), Jason Crane (DoP)
DoP: Jason Crane
---