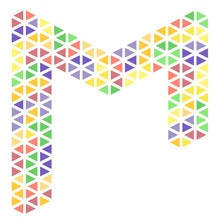 News that Google's latest consumer barometer shows Kiwis use an average of 2.7 devices each has led downtown Auckland-based full service creative agency Latch and sales expert Michael Buhagiar to collaborate on a ready-MADE advertising solution where brands and services can target smartphone, tablet or desktop users with content and have the engagement reported back to them quickly and clearly.
The new service, MADE Media, launched yesterday at ad:tech in Auckland.
MADE Media delivers transparent multi-device display advertising from 24 of the largest advertising exchanges in the world. "MADE's focus will be on delivering quality advertising solutions relevant to the New Zealand market, with a self service dashboard supplying real-time reporting," says Buhagiar, who heads the new company.
Buhagiar has over 10 years media sales and digital experience, most recently digital at Yahoo! NZ and Big Mobile, and says he is looking forward to presenting the new technology to market.
"I'm brimming with excitement to show how simple our dashboard is to use; it really is an amazing tool and something that has been missing here in New Zealand," he said.
Overall 1.9 million New Zealanders now transact via the web and in the last year spent $3.8 billion online. "This year's dramatic growth in the number of people shopping via a smartphone or a tablet illustrates how much Kiwis now want to shop anytime, anyplace.
"And it is not just about the transactions on mobile devices, it is about their role in the overall path to purchase.
"With super efficient support and service, MADE offers a full suite of innovative creative and targeting tools to help reach these big spending consumers. MADE believes offering multi-device and real-time reporting still requires both a campaign management and design team based here in New Zealand.
"We felt there was a real need for a genuine New Zealand company with localised operations delivering quality products and services," Buhagiar said.
---