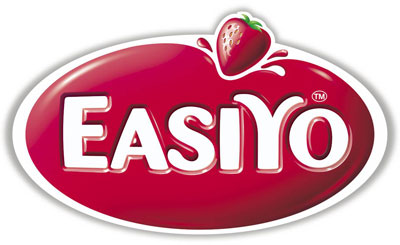 bcg2 and Lassoo Media & PR have been appointed to handle creative and media services for EasiYo Yogurt. The appointment follows the development of strategic, creative and media plans for the brand in preparation for a major new brand campaign set to launch later this year.
EasiYo is a market leader (and value-added exporter) in the home-made yogurt category. All of EasiYo's wide range of additive and preservative-free yogurts and their redesigned yogurt makers are made in New Zealand and sold in markets Australia, UK, USA, Germany and China.
"One of our main requirements is for EasiYo to have a creative and strategic foundation that works across national and cultural borders," said EasiYo global marketing director Caroline Clarke.
"The new creative direction explores the truth that people love making things for each other. EasiYo is a perfect fit with this broad cross-cultural human truth."
EasiYo senior brand manager Louise Scott-Davidson said: "We're looking forward to working with bcg2 and Lassoo on the next chapter in EasiYo's story. We enjoyed their fresh strategic and creative thinking and approach to growing our brand."
bcg2 managing director Michael Jarvis said: "We want to emphasise the emotional connection that so many households have with EasiYo. Many Kiwi mums know EasiYo from their own childhoods, but at a deeper level EasiYo connects with a desire to be sure that what you give your family is the freshest it can be."
Lassoo Media & PR managing director Bridgette Smith says the independent agency is delighted to have been appointed to handle EasiYo's media placement and PR requirements. "We love working with strong New Zealand brands, particularly those which have ambitious plans for growth and teams of dynamic, delightful people to work with," she said.
"EasiYo definitely fits that bill and the entire Lassoo team is looking forward to helping EasiYo achieve its future goals, both here and abroad."
---