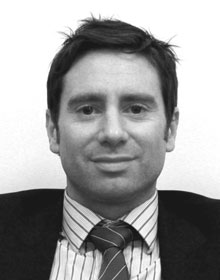 Kiwibank and NZ Post have appointed OMD Wellington to their combined media business, bypassing the incumbents – Ikon (Kiwibank) and Starcom (NZ Post). Starcom earlier pulled out of the pitch, citing a clash with Westpac.
"From early October onwards, New Zealand Post and Kiwibank media accounts will be handled jointly by OMD Wellington," said Kiwibank marketing head Regan Savage in a release. "New Zealand Post Group has taken this opportunity to consolidate its media planning & buying business to achieve maximum value for money across the group, both by accessing high quality strategic thinking and by increasing our economies of scale.
"We were impressed by OMD's energy and enthusiasm, strategic approach and case studies, and importantly for our Wellington-headquartered businesses, the depth and experience of the local team. We look forward to working with OMD to develop our respective brands and businesses, alongside our creative and digital agencies."
"We would also like to acknowledge our partnerships with Ikon and Starcom. Ikon has worked with Kiwibank for five and a half years, and we would like to thank them all they have done for our brand in that time. Starcom has also been a long-standing partner for New Zealand Post and we would like to thank them wholeheartedly for their commitment over the last five and a half years.
"We wish the teams at both Ikon and Starcom all the very best."From early October onwards, New Zealand Post and Kiwibank media accounts will be handled jointly by OMD Wellington. New Zealand Post Group has taken this opportunity to consolidate its media planning & buying business to achieve maximum value for money across the group, both by accessing high quality strategic thinking and by increasing our economies of scale."
***
---