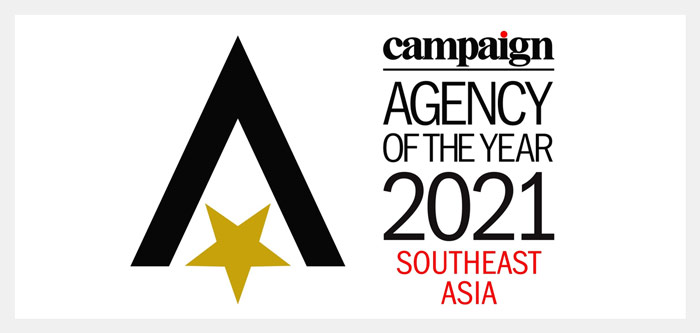 AUCKLAND, Thursday: Special led a high-performing New Zealand agency contingent with nine finalists across the Campaign Asia Agency of the Year categories, including New Zealand NZ Agency of the Year (which they won last year). Motion Sickness scored four finalists, Socialites & DDB collected two each and TBWA\ scored one finalist.
Special was the only NZ finalist in Best Place to Work and Best Culture categories across Australia and New Zealand.
Each category has been judged by a panel consisting of ad execs fron across the Asia-Pacific region, and the results are verified by PWC in Singapore. 
Special also lead the way in the People of the Year categories with five nominated across the six categories.
Special founder Tony Bradbourne is shortlisted again for the title he won last year , Agency Head of the Year, alongside fellow Kiwis Nikki Grafton of PHD and Wendy Thompson & Melanie Spencer of Socialites Group.
Special NZ's Lisa Fedyszyn is shortlisted alongside DDB's Gary Steele for Creative Person of the Year, Special's Priyanka Patel and John Marshall are the sole New Zealand finalists for Account Person of the Year & Young Business Leader of the Year.
And DDB's Rupert Price is shortlisted for 'Strategic Brand Planner of the Year' against Special's Rory Gallery, who won the title last year.
The winners will be announced in early December.
---
"Standout NZ performers were Special, Motion Sickness, Socialites, DDB, TBWA/, and dentsu."
---
THE FINALISTS
NZ Agency of the Year: Special, DDB, Motion Sickness & TBWA
Digital Agency of the Year: Special & Tribal DDB
NZ Media of the Year: OMD, dentsu & PHD
NZ/AU Agency Marketing Partnership of the Year: Special/Optus & Verticurl/Estee Lauder
NZ/AU Best Culture: Special NZ&AUS, AnalogFolk, The Royals, The Works, Thrive PR
NZ/AU Best Place to Work: Special, Host/Havas, Ogilvy Australia, Initiative, The Royals.
NZ/AU Boutique Agency of the Year: Central Station, History will be Kind, Motion Sickness
NZ/AU Content Marketing Agency of the Year: Special NZAU, AnalogFolk, Motion Sickness
NZ/AUS Independent Agency of the Year: Special NZAU, AnalogFolk, History will be Kind, Socialites Group, The Royals
NZ/AU Integrated Marketing Agency of the Year: Special NZAU, TBWA\ AU, Archetype, Icon
NZ/AU Production Company of the Year: Media.Monks, Motion Sickness, Tag
NZ/AU Social Media Agency of the Year: Special NZAU, Socialites, Fuse, DDB, AnalogFolk
NZ/AU Account Person of the Year: Kristie Thistlethwaite / The Works, Priyanka Patel / Special
NZ/AU Agency Head of the Year: Tony Bradbourne / Special, Emma-Jane Granleese / History will be Kind, Nikki Grafton / PHD, Melissa Fein / Initiative, Wendy Thompson & Melanie Spencer / Socialites Group
NZ/AU Creative Person of the Year: Lisa Fedyszyn / Special, Gary Steele / DDB, Rob Omodiagbe / Just Global, Shivani Maharaj / Wave Maker
NZ/AU Strategic/Brand Planner of the Year: Rory Gallery / Special, Chris Colter / Initiative, Rupert Price / DDB, Ryan O'Connell / Ogilvy AU
NZ/AU Yound Achiever of the Year: Katie Shrubb / DDB, Maddison Colgate / Zeno Group, Rebecca Wheatley / INVNT, Summer Treseder / Initiative AUS
NZ/AU Young Business Leader of the Year: John Marshall / Special, Jasmine Lansdell / The Works
www.aoyawards.com/anz/#shortlist
---