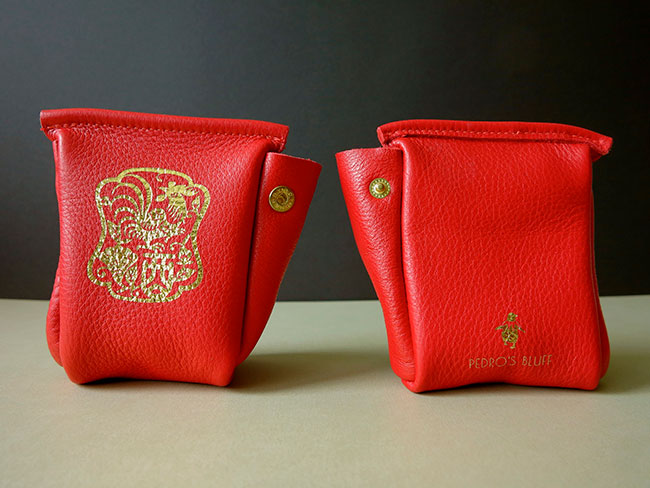 Auckland-based specialist shopper marketing agency Energi has partnered with NZ crafted goods brand Pedro's Bluff to produce 30 mini money pouches to gift to their clients, and celebrate the first day of the Chinese lunar calendar (Saturday just gone – 28 January). 
The collaboration, which saw Pedro's Bluff founder/CD/designer Michelle Anson work with Energi managing director Louise Henderson, built on the concept of the traditional lai see packet that is handed out by married couples to unmarried individuals during Chinese New Year.
---
"A symbol of good luck and detractor of evil spirits, the colour red has been embossed with gold (considered the most beautiful colour) to make these leather mini money pouches – a twist on the usual design is the snapbuttons on the sides, which allow the owner to tip coins out/push them back in, with the design inspiration coming from our humble milk packet," Henderson said.
---
"The year 2017 of the Fire Rooster is especially fortuitous, as Chinese astrologers predict that it will be one full of positive news and events, career progress and profitable business.
"Roosters have been very important over the years, as they have been a healthy food source as well as a useful mascot as they woke people up at the crack of dawn and ate crop-damaging insects on farmers' properties, and many continue to do so today!"
---