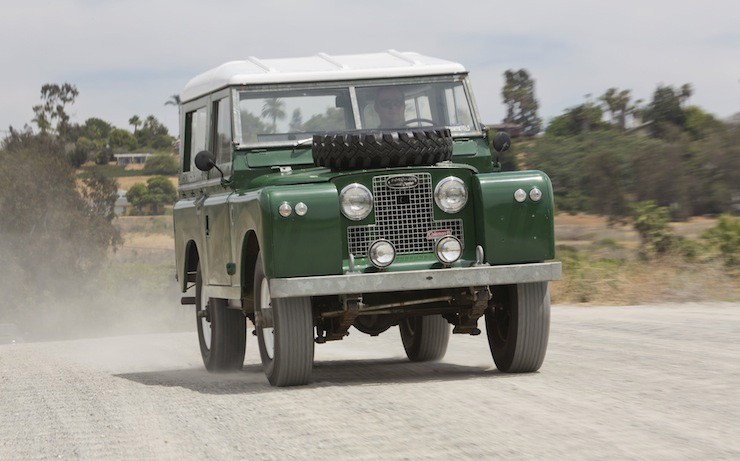 Land Rover NZ – which as part of a global realignment signed with Y&R barely two months ago – has this week launched a radio campaign conceived and created by its former agencies, Big Communications and Total Media.
At the changeover, Jaguar Land Rover NZ general manager James Yates credited much of the company's recent growth to Big and Total. Work on this significant radio campaign was well under way when Y&R took over, and Yates has ensured that it went ahead.
The ads, which are two minutes in duration, and come in four executions, delivered in a compelling but understated David Attenborough style, tell stories about the origin, design, innovation and exploration of the Land Rover.
Land Rover marketing manager James McKee said the final executions are the culmination of a lot of hours, from a group of agencies, all working together to deliver an elegant and hopefully effective campaign.
"From initial insight to final execution, bringing this campaign to life has been a journey in itself," he said. "The original concept for the two-minute ads saw Total Media provide in-depth strategic insights about Land Rover's customers which set the direction of the radio campaign.
"From there, Total and Big have worked together to create executions that challenge the norm and took big calls, both from a Land Rover point of view and from our media partners, to give the final OK," said McKee.
"I don't think two minutes on radio has been done before in New Zealand, and NewstalkZB took some convincing – but we're away and live with the campaign, which is exciting."
The ads also offer customers a chance to win a trip to the home of Land Rover. "We know how rewarding the factory experience can be for our customers, and we're excited to offer one of our customers the chance to see where their vehicle began its own unique journey," McKee said.
"There are few brands in the world that can talk as genuinely about their origins as Land Rover, which began its life on the Anglesey farm of Maurice Wilkes in 1947."
The Land Rover campaign will run across Newstalk ZB, Coast and Radio Sport for six weeks.
---
CREDITS
Marketing Manager: James McKee
Media Planner: Cat Groombridge
Media buyer: Tom Cotton
Account team: Ant Salmon, Jason Farrimond
Creative team: Joe Holden, Phil Parsonage
Audio engineer: Ben Sinclair, Images & Sound
Voice talent: Mike Drew. Piranha Talent
PR: Campbell+Co
---