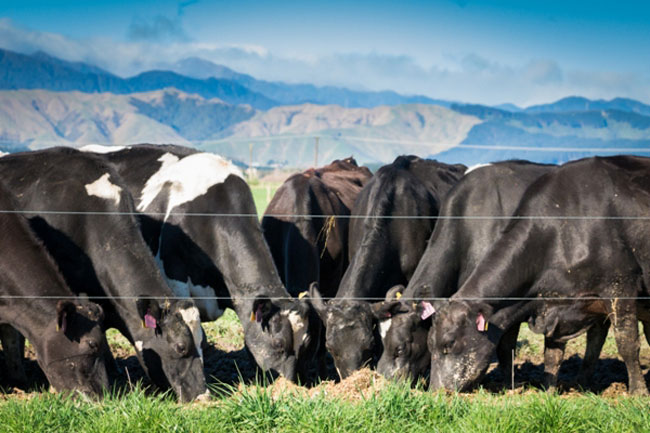 AUCKLAND, Today: Chinese digital agency UMS has been appointed by Landcorp NZ to create and manage digital marketing for its Pāmu Pure Organic and One Farm brands in China.
Pāmu, which is the brand name for sheep, beef, dairy and deer farmers Landcorp Farming Limited, is a leader in New Zealand's agricultural sector, selling to most of New Zealand's largest national food processors as well as smaller regional producers.
They also market premium products under the Pāmu brand around the world. This includes a range of organic and single source milk products, designed with the most discerning Chinese consumers in mind.
UMS will launch and manage WeChat accounts for Pāmu and create digital marketing campaigns to align with offline store promotions. UMS will also create a library of Chinese language content, design product catalogues and manage ongoing digital consultancy for the company.
---
"There is huge potential for high-end milk products in China."
---
Pāmu brand and marketing manager Emma Adcock, who's based in Wellington, said: "Our entry into China is a key milestone for the company, and we are confident that we have the right product and the right partnerships in market to make this a success, and UMS is one of those key partners.
"There is huge potential for high-end milk products – both powder and UHT – in China, and we look forward to continuing to develop our offerings in this Chinese market."
About UMS
UMS is a full-service independent digital agency, which specialises in social media. UMS partner with leading international companies to connect their brands with Chinese consumers through targeted creative communications. UMS has worked with Air New Zealand, Ecostore, Harrolds, Orbis
Australasia, NZ Avocado, NZ Trade & Enterprises, PowerShop, Rockit Apple, Tourism NZ, THL, Villa Maria, Virgin Atlantic, Visit Britain and Vodafone. UMS has offices in Shanghai, Melbourne, Auckland and Ningbo with a team of 50.
---