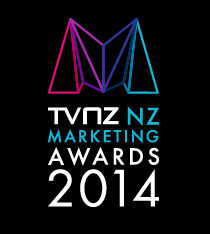 The Marketing Association has announced its finalists for the TVNZ NZ Marketing Awards 2014 – and there are an awful lot of them.
We did a rough count – 270-odd finalists for around 45 prizes. This lends support to the impression that most entries get converted to finalists. A good way to optimise ticket sales, we thought!
The MA did not supply actual entry numbers, but did acknowledge a 10% increase in entries overall and an 18% increase in the number of companies entering. This year's judging panel looked for clear examples of marketing leadership, innovation and success within 15 Industry categories, six Judges' Choice and three Individual Awards categories.
See the full list of finalists here.
Tickets are now on sale for the awards evening on Thursday 28 August at The Langham Auckland. Bookings can be made online at everythingmarketing.co.nz.
---