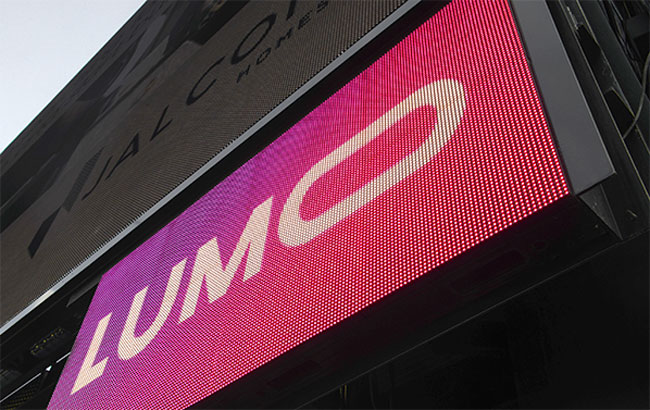 AUCKLAND, Today: NZ out-of-home company Lumo has forged a partnership with Melbourne-based specialist Seedooh to create an independent campaign delivery reporting function that works seamlessly end-to-end. 
Lumo co-founder/ceo Phil Clemas said: "It will allow advertisers to access near real-time proof of their digital OOH campaign delivery and receive rich data to help evaluate campaign performance across Lumo's digital media network. 
"Verified and independent reporting data had become a critical component of the future for confidence in the OOH industry," Clemas said.
"We recognise that media flexibility and dynamic content will increase display-time complexity and the need for us to provide confidence that we are delivering what we have sold, regardless of location, time, audience or dynamic trigger for a specific message or campaign.
"Seedooh will connect, verify and automate our display reporting on all our campaigns, so we can firstly confirm what occurred and then work more closely with our customers on achieving better, more effective campaigns. This we expect will become the new benchmark in advertiser expectation of display accountability.
---
"Lumo will supply a verified campaign display report via the Seedooh platform within 24 hours."
---
"Seedooh has aligned with PwC to bring third-party verification of out-of-home data in its platform to create clear, validated and standardised reporting for advertisers, media agencies and out-of-home media owners.
Seedooh ceo Tom Richter said: "We believe that the data driven future of out-of-home advertising will be reliant on connected data, globally accepted standards of data assurance, and the ability to integrate multiple systems on both the buy and sell side, within an increasingly complex supply chain.
"This view is more commonly held in Australia these days, with other progressive markets beginning to adapt – and it's great to see Lumo leading the charge in New Zealand.
"Lumo will now be supplying a verified campaign display report via the Seedooh platform within 24 hours of the conclusion of every campaign booked by its clients."
About Lumo
Lumo Digital Outdoor offers clients a single focus on all things digital outdoor. Lumo's emphasis on high-resolution large format LED billboards, premium inner-city locations and leading-edge smart software technologies gives advertisers the edge. Founded by New Zealand media industry stalwarts Kent Harrison and Phil Clemas in 2016, Lumo has 17 LED screens already in operation and another 10 scheduled for operation by mid-2020 into Auckland, Hamilton, Tauranga, Wellington and Christchurch.
About Seedooh
Seedooh creates new value for the buy and sell sides of the OOH sector by connecting, standardising and verifying both Classic and Digital Out-of-Home delivery data. Launched in 2017, the Seedooh platform provides near real-time delivery data for out-of-home campaigns in both digital and traditional formats and has been adopted at scale in Australia.
---