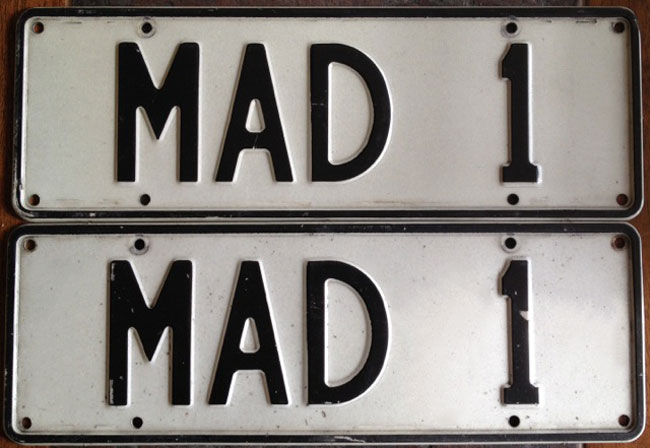 What do you do when you've no further use for a MAD 1 numberplate? Why, you contact M+AD, of course!
"Just a shot in the dark – I'm selling my personalised plate MAD 1," writes 'David'. "It's been off the market for 25 years."
The M+AD team does love a creative personalised plate as much as anyone, but that's an admiration thing – we don't really want them on our own wheels.
So we offered to run the details on behalf of our caller. He wants $3000 ono. Contact him at davidmaxheike@gmail.com.
---