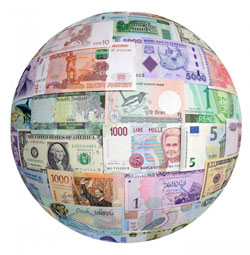 NEW YORK: Magazines show the highest return on advertising spend (ROAS) across all CPG categories, according to a new study from Nielsen Catalina Solutions, but linear TV advertising drives the highest incremental sales per exposed household.
The researcher analysed more than 1400 campaigns from 450 CPG brands in seven categories – baby, pet, health and beauty, general merchandise, food, beverage, and over-the-counter products – over 11 years and compared that with in-store purchase data, cutting the data in various ways to determine key metrics and the factors driving sales, such as the size of the brand, brand equity and purchase frequency.
UK ad site Warc reports that the study found magazines generated an average return of US$3.94 for every ad dollar spent, followed by display ads with an ROAS of $2.63.
Digital video had the lowest ROAS at just $1.53, although Nielsen Catalina Solutions pointed out that, unlike the other benchmarks it presented, "ROAS is impacted by the cost of the media".
So, for example, when considering incremental sales per exposed household, linear TV performed best, while mobile drove the highest incremental sales per thousand impressions.
The study also looked at the specific categories and established that more expensive, frequently purchased items – like baby and pet products – had a higher ROAS across all media than items from less expensive categories like food and beverage.
Magazine ads registered the highest ROAS for food, general merchandise, health and beauty, and over-the-counter products.
Creative type also played a part in ROAS, with promotional campaigns garnering the highest return and campaigns featuring a recipe the lowest.
The study further reported that most brands could be grouped into three categories – Marquee (bigger brands, shorter purchase cycle), Mid-sized, and Infrequent Use (longer purchase cycle and fixed-level of purchasing across time) – which would also have a significant impact on their expected return.
Jasper Snyder, EVP/Research & Innovation: Cross-Platform at The Advertising Research Foundation, welcomed the findings which, he said, complemented those of an earlier ARF study which showed how advertisers could increase their ROI by spreading their budgets across media platforms.
"Now they can understand what returns they should expect from each media type and how their results compare to industry standards" he said.
Data sourced from Nielsen Catalina Solutions, Huffington Post; additional content by Warc staff.
---