AUCKLAND, Today: Following several recent business wins, Mango has welcomed fresh faces to the fold, bolstering its experiential offering with the addition of a senior experiential producer, junior experiential producer and an experiential coordinator, in addition to two new hires across its PR teams.
Bayon Kim has joined as senior experiential producer. He returns to Aotearoa from Melbourne where he spent the past decade running his own events company and working for numerous agencies and international organisations.
He will be working across an array of clients, including Volkswagen, Samsung and McDonald's, and says he is thrilled to be joining Mango.
"It's great to be back in New Zealand and working with a team of talented individuals who are genuinely skilled at what they do.
"The experiential offering at Mango is renowned as one of the best in the country and I'm proud to be a part of that.
---
"In such a tight talent market, it's fantastic that we are still attracting the best talent – we're thrilled to welcome our new recruits to the Mango whānau,"
---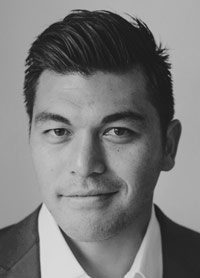 "For what's felt like the better part of the past two years, I've spent a lot of time working from home with a newborn and four-year-old, so it's great to now be having conversations that don't revolve around Encanto."
Mango Aotearoa MD Sean Brown said: "The experiential team is at full tilt and Bayon has already hit the ground running working alongside the team of talented producers.
"After a bumpy year or two as a result of the pandemic, experiential is definitely back and cranking. The appetite for experiential, activations and events from our amazing group of clients keeps growing as brands see the benefits of providing memorable interactions with consumers. And when matched with a smart earned, owned and paid media plan, our experiences are not only well attended with high engagement but have reach far beyond the direct interactions."
In addition to Bayon's hire, Mango welcomes two other experiential producers to the team with Eden–Rose Imlach joining as junior experiential producer and recent graduate Jolyon Walsh coming on board as experiential coordinator.
Providing support to Mango's PR teams, are Hinemoana Douglas and Madison Hughes, who have joined as senior account executive and account executive respectively.
"In such a tight talent market, it's fantastic that Mango is still attracting the best talent in Aotearoa and we're thrilled to welcome our new recruits to the Mango whānau," said Sean Brown.
---