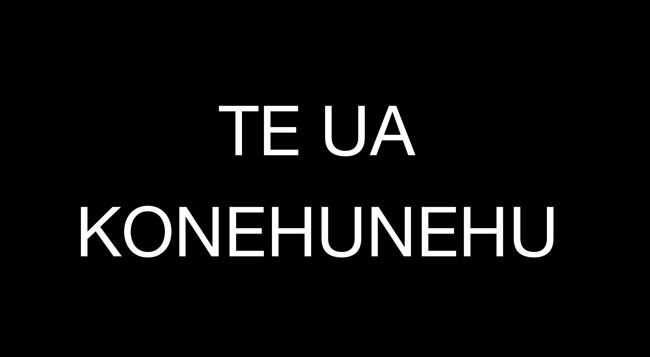 AUCKLAND, Today: One's Marae programme has a question to answer: Were the Maori pronunciation tests that their camera crew conducted on Ponsonby Rd last week deliberately edited to produce a result that downplayed Pakehas' skills with the language?
A group of friends, including M+AD ed David Gapes, was asked if they would participate and Gapes complied immediately, getting it as right as most half-literate Pakeha can. The words on our screen are the ones they were shown.
Yet when the programme aired on Sunday, the only interviewees on display were the ones that got it wrong.
---
"My Pakeha mate was absolutely accurate."
---
"It was a pretty basic exercise," Gapes said. "I'm interested in Te Reo. I do care, and I've always been OK with the pronunciation."
"My mate was absolutely accurate," said Dave McCombs – a former sub-editor at at the Christchurch Press, Auckland Star, and NZ Herald.
Businessman Terry Marston also got it right – but on camera, he deferred to Gapes's effort.
Not so the poor buggers on the street, who were 50/50 Asian and Pakeha Kiwis and 100% humiliated. The Pakeha were nice enough – and terribly apologetic. As they should be!
M+AD did not attempt to seek an explanation direct from the producers.
---