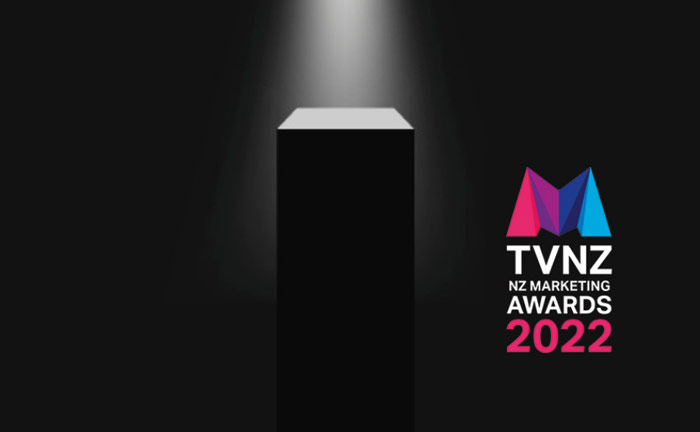 AUCKLAND, Wednesday: Agencies made a strong showing at Tuesday's TVNZ-NZ Marketing Awards,held at Spark Arena. The agency stars included Lassoo, Colenso, PHD, Chemistry, 81, DDB, Mango, MediaCom, Together, Dentsu, GSL Promotus, MBM, VMLY&R, Bastion Shine, Fish, With, and FCB.
The awards were presented in 28 categories across excellence, short-term marketing and individual categories – and, of course, a Supreme winner.
MA ceo John Miles said: "Having over 920 people, the largest-ever awards night by 25%, pack in Spark Arena was simply awesome. This grand night commenced in style with MA member Sophie Morris from NZ Opera delivering a stunning version of O Mio Babbino and this set the scene for a fabulous night."
With the addition of new categories – including those focused on short-term marketing outcomes – marketers had more opportunity than ever to enter their innovative works and individuals.
"You delivered exceptional business results with a clear and compelling ROI in amongst a high calibre of entries yours was a real stand out."
The 2022 TVNZ-NZ Marketing Awards were once again sposored by TVNZ, oOh!media, Stuff, NZME, The Radio Bureau, ThinkTV, One Picture, Reach, Cartology, Are Media and SCG.
---
"MA member Sophie Morris from NZ Opera delivered a stunning version of O Mio Babbino."
---
THE WINNERS
THE Supreme Award sponsored by TVNZ
David Thomason, Darryl Parsons, Kim Thorpe, Olivia Woodroffe, Eight (Katie Millington), Steve Saussey, Stitch, Lassoo (James Roberts, Rasmika Sukha, John Baker)
INDIVIDUAL AWARDS
Marketing Hall of Fame sponsored by TVNZ
Kevin Kenrick
Marketing Team of the Year sponsored by Stuff
Mitre 10 New Zealand
Marketer of the Year sponsored by oOh!media
Sarah Sandoval, NZ Post
Up-&-Coming Marketer of the Year sponsored by ThinkTV
Madeline Youngman, Monday Haircare
SHORT-TERM MARKETING INITIATIVE AWARDS
Best Overall Short-Term Marketing Initiative
National Collective of Independent Women's Refuges
Safe-Night-a-thon
EightyOne
Best B to B Marketing Initiative
xero
Pead
MBM
Best B to C Marketing Initiative
Lion
Steinlager Alt Blacks
NZ Rugby / All Blacks, DDB, Mango, Mediacom
Best Data Driven Marketing Initiative
2degrees
Anna Gavin, Emma Bourne, Alessandra Parker, Paula Borquez
Best In-House Marketing Initiative
NZSki – You Don't Have to Choose (Coronet Peak, The Remarkables, Mt Hutt)
Grow Digital, BlackbirdNZ (Jeremy Black)
Best Not-for-Profit Marketing Initiative
National Collective of Independent Women's Refuges
Safe-Night-a-thon
EightyOne
Best Public Sector/Government Marketing Initiative
Western Institute of Technology at Taranaki
WITT: From Conversion to Conversation
EightyOne Media, Apex Digital
Best Marketing on a Shoestring Budget Initiative
Great South
Te Anau Time
Strategy Creative, Gunn Communications, Shotover Media
MARKETING EXCELLENCE AWARDS
Excellence in B2B Marketing Strategy
IAG
AMI Tradies
Colenso BBDO, PHD, Chemistry
Excellence in Brand Transformation Strategy sponsored by One Picture
Turners Group NZ
Tina From Turners
David (DT) Thomason, Darryl Parsons, Kim Thorpe, Olivia Woodroffe, Eight (Katie Millington), Steve Saussey, Stitch, Lassoo (James Roberts, Rasmika Sukha, John Baker)
Excellence in Consumer Products & Services Strategy
Turners Group NZ
Tina From Turners: We Love Buying Cars
David Thomason, Darryl Parsons, Kim Thorpe, Olivia Woodroffe, Eight (Katie Millington), Steve Saussey, Stitch, Lassoo (James Roberts, Rasmika Sukha, John Baker)
Excellence in Data Insights Strategy sponsored by Reach
AIA New Zealand
Real-Time Intent Marketing
Together
Excellence in Fast Moving Consumer Goods Strategy sponsored by Cartology
Tegel New Zealand
Rangitikei Free Range Chicken – We Make it Good, You Make it Great
Dentsu Aotearoa
Excellence in Financial & Banking Marketing Strategy
IAG
AMI Tradies
Colenso BBDO, PHD, Chemistry
Excellence in Healthcare/Beauty Marketing Strategy
Aspen New Zealand
Front Up With Viagra Campaign
Rockefeller, Tim & Megan Walls
Excellence in Long-Term Marketing Strategy sponsored by Are Media
BCITO
The Tricky Chat Trilogy
EightyOne, MBM, Assignment, Mediacom
Excellence in Marketing Communication Strategy sponsored by NZME
NZ Mountain Safety Council
GSL Promotus
Excellence in MarTech Strategy
Trade Me
Championing Small Business by Growing Big Data
MBM
Excellence in New Brand Development
Truestock
Truestock – Authentic Aotearoa Stock Images
Excellence in Not-for-Profit Marketing Strategy
Rugby For Life
Take 2 For The Team
Fastrack Digital NZ
Excellence in Public Sector/Government Marketing Strategy
ACC
If You Get Hurt, Who Gets Harmed
VMLY&R (Anna Gunnell), TRA (Shaun Fitzgibbon, Rebecca Hughes)
Excellence in Purpose Driven Marketing Strategy
ASB
Nudging Customers Towards Improved Financial Wellbeing
With Collective
Excellence in Retail & e-Commerce Marketing Strategy sponsored by The Radio Bureau
Trade Me
From Bid to Buy Now – Scaling Trade Me's Share Of Online Retail
MBM, The Breakout Room
Excellence in Sponsorship Strategy
IAG
AMI + Habitat for Humanity
Colenso BBDO, PHD, Chemistry
Excellence in Travel/Leisure & Entertainment Marketing Strategy
Air New Zealand
Air New Zealand Flight NZ0
Bastion Shine, Flying Fish Productions, Kantar
Excellence in Utilities/Communications Marketing Strategy
Mercury
Mercury Movers
FCB, IPSOS
---