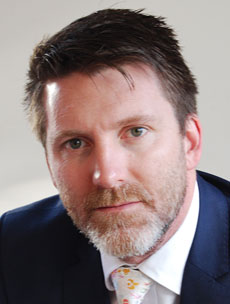 Silicon Valley-based marketing software provider Marketo Inc has today announced the opening of a NZ office (in Auckland), and appointed Robert Cooke as manager. 
The company established a foothold in the region when it opened an office in Sydney in 2012. "The decision to expand to Auckland reflects strong interest in lead nurturing, personalisation and marketing automation solutions," says Marketo APAC managing director Aden Forrest.
Robert Cooke moves to Marketo from his current role as head of marketing at the Bank of New Zealand. He has also headed the digital team at the Yellow Pages Group and was the NZ general manager for digital agency Gruden.
"Marketo is pioneering advanced marketing solutions," said Forrest. "And it's important that we educate each market on the benefits of personalised engagements, driven by automation."
He said Cooke's enterprise level marketing experience was a major reason for encouraging him to join the company. "Rob has a unique mix of understanding how to drive award winning marketing campaigns across paid, earned and owned media, as well as native understanding of digital technologies. This is a winning combination for New Zealand clients interested in understanding and engaging with marketing automation."
Xero chief marketing officer Andy Lark said: "Kiwi's are amongst the most advanced adopters of digital technologies and media. Reaching Kiwis where they work, live and play is now critically dependent on marketing automation platforms. They want a digital experience that is personalised and contextualised.
"That's why Xero uses Marketo at the centre of our marketing engine room."
Cooke says there's a lot of interest in Marketo from the New Zealand marketing community and the company is on the lookout for new talent to help build presence locally.
"I jumped at the chance of joining a Silicon Valley company 100% dedicated to ensuring businesses are successful at engagement marketing," he said.
About Marketo
Marketo (NASDAQ: MKTO) provides the leading marketing software and solutions designed to help marketers master the art and science of digital marketing.  Through a unique combination of innovation and expertise, Marketo is focused solely on helping marketers keep pace in an ever-changing digital world.  Spanning today's digital, social, mobile and offline channels, Marketo's® Engagement Marketing Platform powers a set of breakthrough applications to help marketers tackle all aspects of digital marketing from the planning and orchestration of marketing activities to the delivery of personalised interactions that can be optimised in real-time. Marketo's applications are known for their ease-of-use, and are complemented by the Marketing Nation®, a thriving network of more than 400 third-party solutions through our LaunchPoint® ecosystem and over 50,000 marketers who share and learn from each other to grow their collective marketing expertise. The result for modern marketers is unprecedented agility and superior results. Headquartered in San Mateo, CA with offices in Europe, Australia and Japan, Marketo serves as a strategic marketing partner to more than 3750 large enterprises and fast-growing small companies across a wide variety of industries.
---