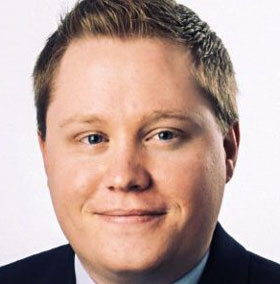 SYDNEY, Tuesday: Marketing engagement marketing software provider Marketo – a significant player on both sides of the Tasman – has appointed Sydney-based Kevin Wordon as strategic engagement consultant in Australia and New Zealand.
"Kevin has successfully spearheaded digital transformation at a wide variety of leading Australian enterprises making him the perfect partner for CMOs in the region," said Marketo ANZ MD Will Griffith, who's also based in Australia.
"In his role as strategic engagement consultant, Kevin will help Marketo customers navigate the complexities of digital strategy and transformation to deliver the best possible result," he said.
Wordon joins Marketo from Australia's Retail Food Group, where he was chief digital officer, a global role which spanned eight consumer brands and commercial businesses. Prior to this, Wordon was the global head of digital for Flight Centre Travel Group, where he oversaw the digital transformation for the company's eight corporate brands. He has also held roles at City Beach, Eagle Boys Pizza, Westfield, and Macquarie Leisure.
---
"Enterprise digital and marketing transformation is such an exciting place to be right now."
---
Having delivered more than 140 digital platforms across the world over his career, Wordon will use his extensive experience in digital transformation to work alongside Marketo customers, helping them lead their organisations' digital strategies.
"It's an exciting time to be a part of the Marketo ANZ team," he said. I cannot wait to start working with local CMOs to help them transform the way they engage with customers and prove their organisational impact.
"Enterprise digital and marketing transformation is such an exciting place to be right now, and I can't think of a more dynamic place than Marketo to explore this."
About Marketo
Marketo, Inc., offers the leading engagement platform that empowers marketers to create lasting relationships and grow revenue. Consistently recognised as the industry's innovation pioneer, Marketo is the trusted platform for thousands of CMOs thanks to its scalability, reliability, and openness. Marketo is headquartered in San Mateo, CA, with offices around the world, and serves as a strategic partner to large enterprise and fast-growing organisations across a wide variety of industries. To learn more about the Marketo Engagement Platform, LaunchPoint partner ecosystem, and the vast community that is the Marketing Nation.
---