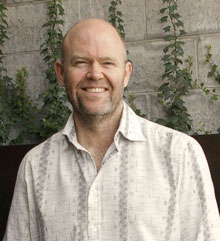 Auckland-based strategic consultant Jason Clapperton has set up his own company, Make it Matter.
An original founder of Running with Scissors in 2008, Clapperton has since worked at Blackwood Communications Group NZ, DraftFCB Australia (for two years) and then briefly to Droga5 Sydney before returning to Auckland in 2012 for a two year stint back at Running With Scissors. Earlier in his career – from 2006 to 2008 – he worked at WRC as a strategic planner.
Clapperton still works with Running with Scissors as a strategic consultant, but now also with multiple agencies and directly with clients (including Mercedes Benz, Audi, AMP, Coruba, Honda, Lotto, Watties, Smirnoff, and Oreo).
Clapperton says his focus is on brand, product, and communications.
"With a background in running my own clothing company for eight years, and a decade of experience in brand and advertising, I bring a common sense and pragmatic approach to what I do," he says.
---